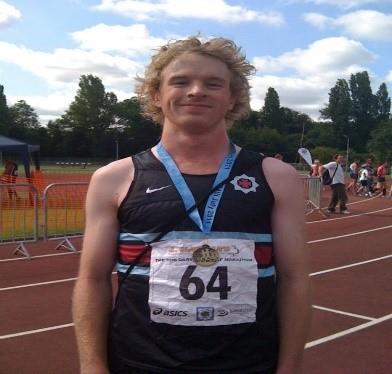 Published: 13/02/2017   Last Updated: 07/03/2017  
Tags: Lunchtime_Run_Waterloo_Friday
Welcome to the Fyfe Mcdade, half hour, Friday lunchtime run club

Staying motivated is perhaps the most important facet of focusing at work. The best method of achieving this; exercise.

It's been proven!
A quick shot of lunchtime exercise can prevent an afternoon lethargic slump, useful when struggling come the end of the week.
After a run; your metabolism stays elevated for up to four hours, relieving stress, muscle tension & an increase in oxygen flow.

Danny, Fyfe Mcdade's Lettings Manager in our Waterloo office, is heading up a lunchtime run every Friday lunchtime commencing on:

12.30pm, Friday 24th February
Fyfe Mcdade, 29 Lower Marsh, SE1 7RG.

Danny began running at the age of 10 and has represented Blackheath and Bromley Harriers and more recently; Highgate Harriers. In 2014, he was listed in the top 100 amateur marathon runners and is now featured in the top 200 Pro South of England rankings. Previously he has run not only the London marathon but more recently the New York marathon.
He regularly trains at Hampstead Heath and will bring a wealth of knowledge and experience to those proficient in running as well as those who are just starting out.

So, if you are looking for tips, getting fit or an excuse to get out of the office & meet some new people. Please come and join Danny and the team. He'll be the one in running gear!

For further information please email: waterloo@fyfemcdade or call
0207 401 8088.