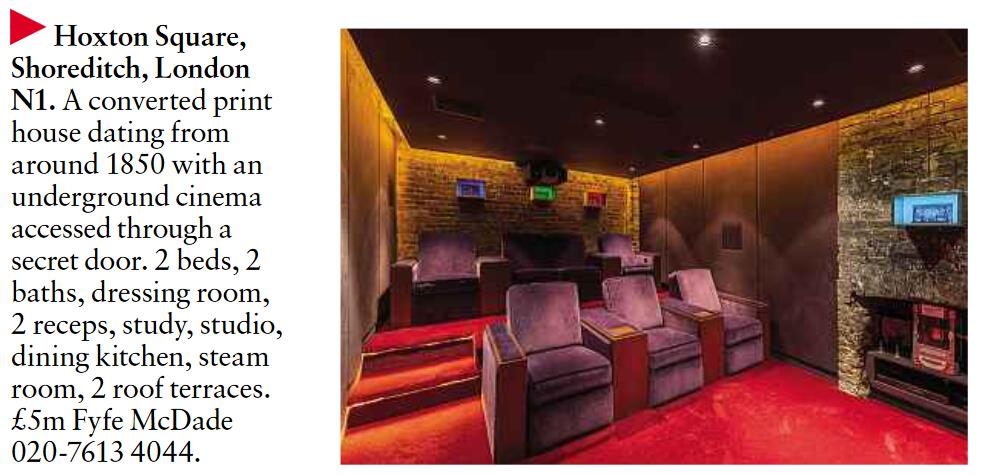 Published: 06/09/2018   Last Updated: 06/09/2018  
Tags: Money Week, Hoxton Square, Press Coverage, Shoreditch, Print House
Press coverage from Money Week on one of the last privately owned houses on the historic Hoxton Square. The former print house comes with an underground cinema room accessed through a secret door, a steam room, library, terraces and stunning city views. Marketed by Fyfe Mcdade's Shoreditch branch.