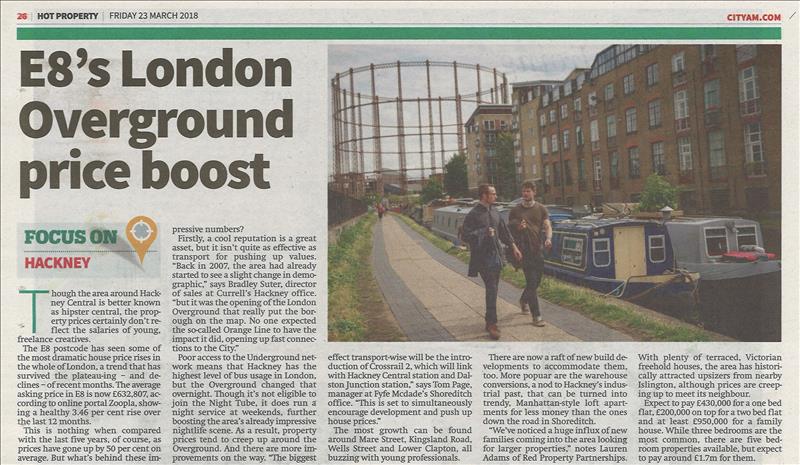 Published: 26/03/2018   Last Updated: 26/03/2018 13:06:24   Tags: City AM, Presscoverage, Gransden, London_Fields
Press coverage, featuring The Gransden and comment from Shoreditch manager Tom Page, has been included in an area focus feature on Hackney.

Published: 16/05/2017   Last Updated: 16/05/2017 15:41:55   Tags: City AM, Ice Wharf, Kings Cross, NW1
Press coverage from City A.M focusing on how Kings Cross isn't just a transport hub; it's also a major centre for business and new homes. Featuring fyfe mcdade property, Ice Wharf, marketed from our Bloomsbury branch.
Published: 24/04/2017   Last Updated: 24/04/2017 11:52:51   Tags: Warehouse, City AM, Property, Dalston
City A.M - Hot Property coverage focusing on Dalston and Warehouse chic under £500k, with comment from Shoreditch branch Manager Martin Phillips