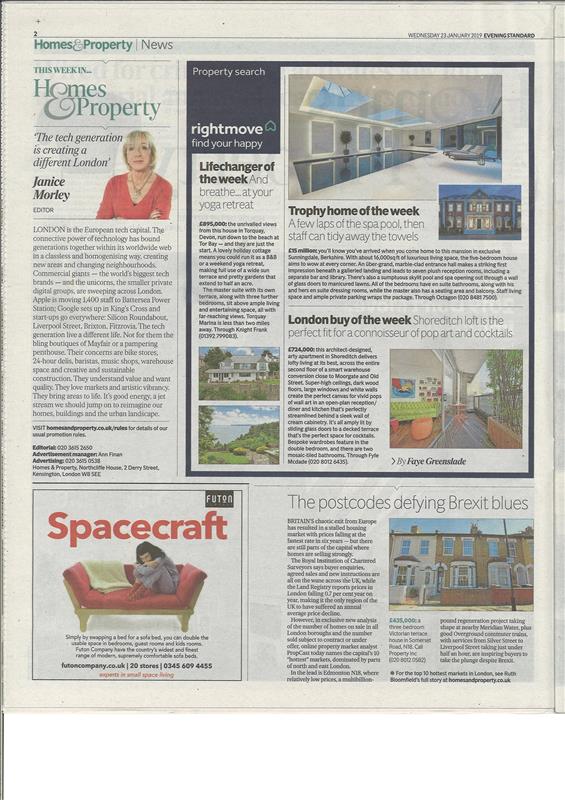 Published: 23/01/2019   Last Updated: 24/01/2019 13:08:48   Tags: Evening_Standard, News_Coverage, Shoreditch_Property, Loft
Press Coverage in the Evening Standard's, Homes and Property supplement, on a arty loft we are selling from our Shoreditch branch.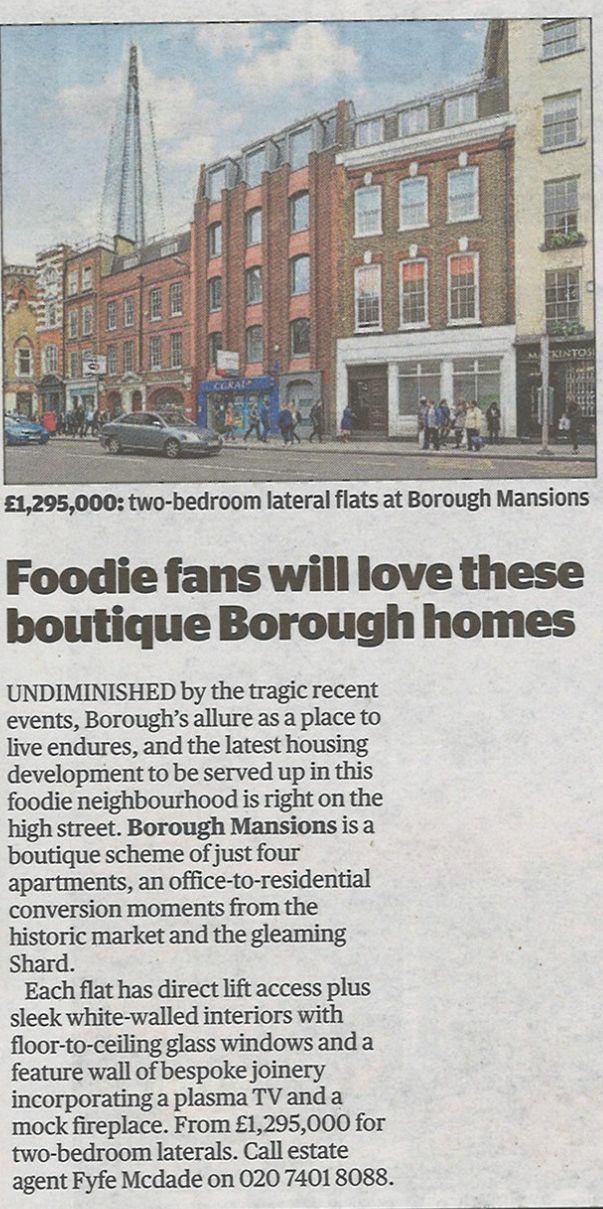 Published: 14/06/2017   Last Updated: 14/06/2017 16:17:09   Tags: Evening_Standard, Press_Coverage, Borough, London_Bridge, Development
Evening Standard press coverage on new development, Borough Mansions. Situated on Borough High Street the development consists of four luxury apartments and is marketed from Fyfe Mcdade's Waterloo office.
Show More Articles