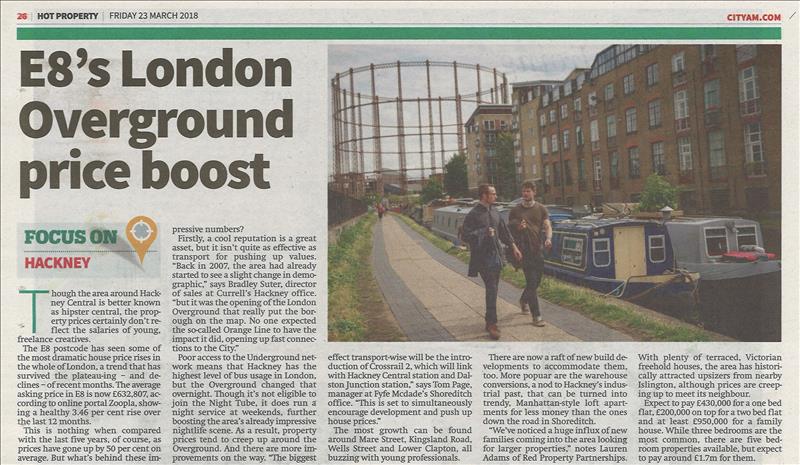 Published: 26/03/2018   Last Updated: 26/03/2018 13:06:24   Tags: City AM, Presscoverage, Gransden, London_Fields
Press coverage, featuring The Gransden and comment from Shoreditch manager Tom Page, has been included in an area focus feature on Hackney.

Published: 21/04/2017   Last Updated: 21/04/2017 14:44:30   Tags: Evening Standard, Gransden, London Fields, Homes And Property
Coverage from the Evening Standard, Homes and Property section on property to look out for this Easter, featuring The Gransden in London Fields.
Published: 06/03/2017   Last Updated: 06/03/2017 16:01:39   Tags: The, Gransden, Hackney, City-AM
City AM, coverage on our new development, The Gransden, situated just off London Fields. The Gransden will consist of 42 apartments, all with outside space and commercial space on the ground floor. Completion due 2018.