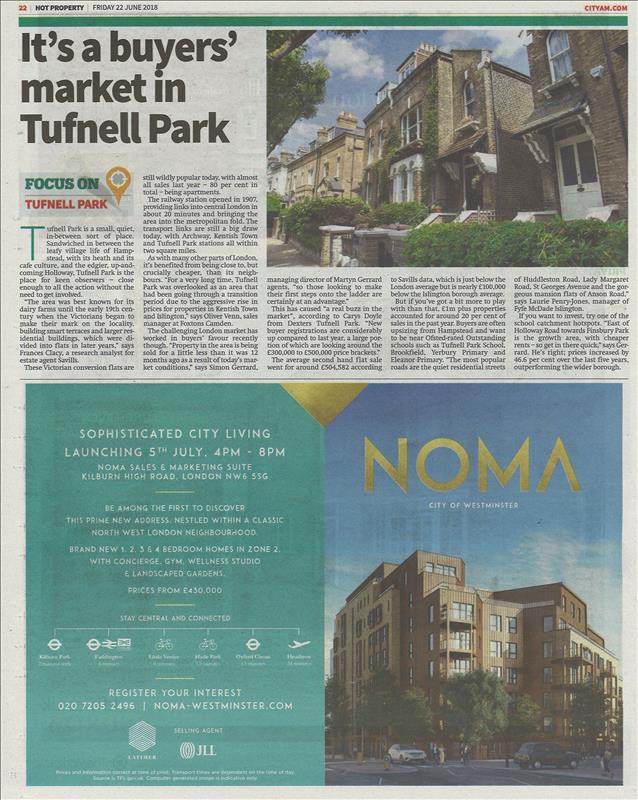 Published: 22/06/2018   Last Updated: 22/06/2018 10:45:22   Tags: Press Coverage, City A.M., Hot Property, Buyers Market, Tufnell Park,
City A.M. Hot Property, area focus on Tufnell Park, featuring comment from Laurie our Islington branch manager. "The most popular roads are the quiet residential streets of Huddleston Road, Lady Margaret Street, St Georges Avenue and the gorgeous mansions flats of Anson Road," - Laurie Penry-Jones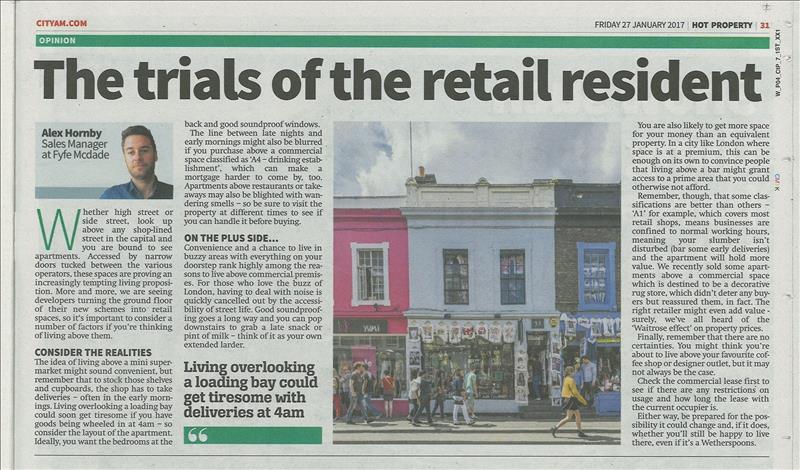 Published: 29/01/2017   Last Updated: 30/01/2017 16:11:28   Tags: CITY, AM, HOTPROPERTY
CITYAM opinion piece featuring Alex Hornby (Islington Manager) on the advantages and disadvantages of buying above a commercial property.