Published: 21/04/2017   Last Updated: 21/04/2017 14:44:30   Tags: Evening Standard, Gransden, London Fields, Homes And Property
Coverage from the Evening Standard, Homes and Property section on property to look out for this Easter, featuring The Gransden in London Fields.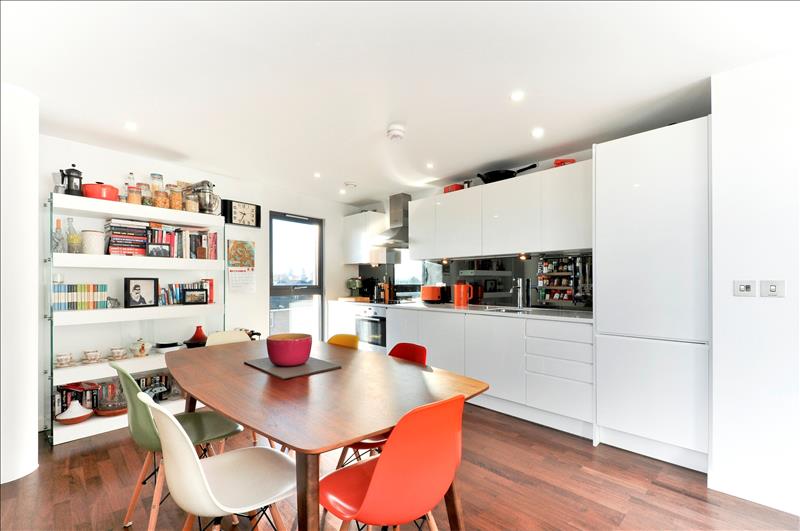 Last Updated: 05/02/2014 15:13:08   Tags: Hackney, Islington, London Fields, Buy To Let
It's a great time to get aboard the Buy to let bandwagon, interests rates are low, property prices are on the increase; remortgaging your property has never been easier! In addition there are a plethora of new developments springing up enabling the savoir faire of us to snap up a bit of a bargain if we can brave the off plan scenario… more on that later.

Savvy investors are buying up property that are close to cross rail and maximizing on areas that are on the borders of historical postcodes who's allure has dwindled to irrelevant letters and numbers. The increasing popularity of eco travel, namely biking, ideally along a canal with trendy Monmouth coffee, croissant selling delicacies to cruise by, if not to purchase then to smell the possibility of decadence first thing, are becoming the trendy areas to buy.

Currently we have 3 such properties that fit this criteria perfectly, the first: Richmond Road, a beautiful one bed sandwiched between De Beauvoir and London Fields. Offering contemporary living next door to a 'fashionable' park that runs into Broadway market, which bursts into life on Saturdays with live music and eclectic food and craft stalls selling alternative handmade soaps and potions, second hand clothes, olive chopping boards and flowers.

Alternatively, we have an immaculate 2 bed in the historic 'Gainsborough Studios'. Historic? Alfred Hitchcock directed some of his first movies there when it was a film studios. With Regents Canal and Shoreditch Park running either side of this now 10 year development it is perfectly placed for easy access to Angel or Old Street.

Or what about this unconventional two bed house in Bethnal Green, moments from the station and Victoria Park. This will appeal to a flock of media, creative types in need of a space that reflects their personality and taste.

If you are really hoping to cash in, try off plan…don't leave it to just foreign investors, you are missing a trick. Site visits are easy, plans, finish, layouts are all there for you and any questions can be answered by either us or the developer. Plus if you get in early, you can tailor some of those finishing touches to suit you.
Here are a few you missed out on: Redchurch Street, Paul Street, Mentmore Terrace but don't worry….we have 4 luxury apartments on Hoxton Square left, due for completion in June, and soon to be released The Mission in Hackney Wick by Victoria Park.

The need to be close to the City and good Gastropubs (Dukes, Talbot, Cat and Mutton) which rival any West End eatery but have the added bonus of encouraging you to read the papers and set up residence for the day, welcoming hungover friends to pull up a pew with a swift pint or two, can all be found in East London.
Professor Green closed down his club in town after only a few months in favor of a more appropriate location in and around Shoreditch. Chelsea youngsters who once wouldn't have been seen dead in the East End have now spurned what they once considered risky 'Notting Hill' for large warehouses scattered in around the area. Kiera Knightly gave up her Maida Vale pad for Hackney, one of the Munford and Sons lads have just bought round the corner from our Islington office…what more proof do you need. North East is where it is hot! So hot you have to cycle everywhere, wear Raybans and sport a lot of facial hair…well if you are male anyway….or a dog. Talking of which, East London is probably the most dog friendly area in London.

So don't be put off, be sensible, come explore the area, talk to us, we all live, work and hang out here, we can help you not only find a good investment/home but point you to the best bar, restaurant, drycleaner and gym in the area. Oh and our office dogs are always eager to show you around their favorite parks!