Published: 20/12/2017   Last Updated: 20/12/2017 13:15:21   Tags: Lettings, Property, 2018, EPC, Landlords, Tenants
Going into the New Year, there will be many hurdles on the horizon. As Brexit negotiations linger on, further interest rate rises and the cost of living still rising, we could see substantial changes.
It is predicted that for generation rent (20-39 year olds)it will take 19 years to save for a deposit in order to get on the housingladder, without any assistance from family or friends, according to the mostrecent PWC property report, therefore placing further demand on the private rental market.
In terms of the supply of available property, we are anticipating a significant drop overall, with the accidental or small-time landlords forced to make a vital choice whether to retain their current tenantsand renew at the same or a reduced rent, or to ultimately sell up, as the costs will become to much to bear.
Major factors contributing to this decision will includefurther reductions on landlord's fixtures & fittings allowance, mortgage tax relief and minimum energy standards of rating E (
https://www.gov.uk/government/publications/the-private-rented-property-minimum-standard-landlord-guidance-documents
).
The latter is predicted to see up to 300,000 propertiesbeing withdrawn from the private rental market nationwide as the costs of bringing them up to standard will be too high.
Landlord & agents are also having to factor in the looming tenant fee's ban, with ARLA Propertymark advising to prepare for the ban coming into force by
October 2018
. This in turn will push rents upfurther, with the costs inevitably passed onto tenants in the short-medium term.
However, plenty of planned positive regulation changes arein the pipeline for 2018, with the ultimate conclusion being fairer regulation of the industry, ensuring housing courts are more reasonable and transparentfor landlords and tenants alike, and continuing to develop more secure longer term tenancies.
Overall, the lettings industry is going through some dramatic changes, and the market that we see today will be drastically transformed over the next five years. This change will initially wound most agents and landlords, but with the firm conclusion that the industry will come out the other end stronger, more professional and with a robust reputation among consumers.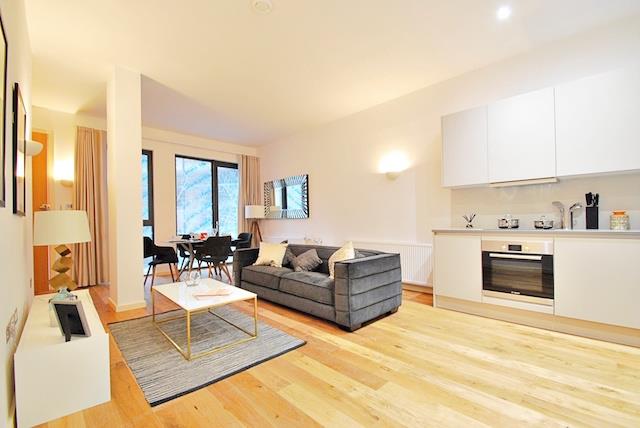 Published: 15/03/2017   Last Updated: 15/03/2017 16:21:30   Tags: Se1, Buyers, Sellers, Lambeth, Southwark, Property, Market
2016 was fraught with uncertainty and changes with the likes of Brexit, Theresa May becoming Prime Minister and the death of many an icon. The changes somewhat more relevant to the housing market such as Brexit and Stamp Duty adjustments, temporarily slowed the UK market right down. Property in London specifically slipped from the front runners to 3rd place in terms of fastest rising prices in the country that being said, the average house price in London still remains more than double the UK average of £219,000 at £489,000.

The slow down witnessed in central London is a direct result of the most significant change in the housing market in 2016 - a stamp duty surcharge on buy-to-let and second homes. Since April, anyone buying a home that is not their main residence has had to pay a 3% stamp duty surcharge. This, alongside a rise in normal stamp duty costs for £1m-plus homes since 2014, had a bigger impact on the market than the Brexit vote last June.

It was thought Brexit would send the market into a crashing downward spiral, but after immediately cooling, it recovered quickly. The lack of new homes being built and the difficulty to move at the top end of the market; means for Greater London the lack of supply will continue to prop up the market and despite all the other pressures on affordability, asking prices continue to increase (even if it is at a steadier pace).

Statistically speaking Southwark's Cathedrals ward by the South Bank, has been the best performing neighbourhood in London, with the number of sales up an incredible 114% year on year. Camberwell Green, also in Southwark, is performing strongly too, with the number of homes sold up 57% year on year. There has been a boom in new builds launching in the areas, but with a precedence set, these record prices can only trickle out into the surrounding areas.

The London property market is once again proving that despite what is thrown at it; it will bounce back and remain resilient. Stock might not be flying off the shelves as it once was, but we are seeing our well marketed, competitively priced properties sell. Our advice would be if considering selling soon; now is probably a better time than anticipated. London and the political climate are ever changing and things right now are relatively stable. Prices have reached new highs and waiting around for the UK to actually say goodbye to the European Union, could have a detrimental effect on prices.

Being competitively and realistically priced is key to selling as it's no longer a sellers' market. This is not all bad though, we have just come back to the normality of putting a property on the market and expecting offers. If priced correctly, in the first instance, negotiating to achieve asking price is still very much possible. Vendors also often forget that in most scenarios they are also buyers. When buying an onward purchase, there is always the opportunity to put offers forward that reflect what you have accepted; you may just get a better deal.

If buying for investment purposes; we recommend to think long term as currently it's not the market for quick gains made by flipping properties. Improvements across the capital are taking place such as Cross Rail and the Bakerloo line extension from Elephant & Castle to Lewisham. Properties in these areas will surge in price as the completion of these projects approach, so buying before the boom i.e. now! Is advised and rent will provide a steady income until such time.

Last Updated: 24/05/2018 13:40:46   Tags: Selling, Marketing, Property, Buying
So you've spent the best part of your 20's in your, much loved, one bed apartment. In that time you've collected: another half, a few pets and a storage facility all of which are draining your monthly income. It doesn't take long for you to come round to the suggestion it might be time to look for somewhere a little…. I don't know…bigger? Or perhaps you fancy yourself as a property tycoon; flipping property, like a Michelin star chef, in the hope of making a quid or two after tax…solicitors fees and potential capital games. Or maybe you want to down size, the family has all grown up, sons and daughters have flown the nest consequently the 5 bedrooms seem a little… excessive?

Whatever the reason, once you've decided to up sticks and met copious agents…(not so subtle suggestion…fyfemcdade?) You no doubt want to achieve, make, take home…for your new home, as much cash as possible. Yes, that is the agent's job but there are a few simple things you can do to help, which potentially could make a sizeable difference.

Now, before you rush out and buy the latest bread-making machine or start your own 'Great British Bake Off' there are a few other, shall we say more subtle, ways of making your home more homely.
I realize that this is a tricky one because you LOVE your home; anyone walking through the door will obviously fall head over heels for it, as you did. They won't mind you can't open one of the bedroom doors fully; due to the broken wardrobe door brimming with clothes you no longer wear. Or the bathroom with the fused light or the garden that hasn't been mowed since the mower broke last month. The sad truth is…though you might love it, someone else may find it harder to see past its quaint foibles. Simple put, if it's broke – fix it.
If you have built-in wardrobes, I'm afraid cramming everything in it, praying no one thinks to look in is a recipe for disaster. Buyers want to see storage space, they want to know if it will fit all their shoes, coats, books, or whatever other paraphernalia they may have. They don't want to be rained down by YOUR paraphernalia, dissolving the viewing into a clear up operation.

Put your marketing hats on, look at your property objectively, who is the type of person to buy your apartment/house…what would they be looking for? If you have a four bedroom house but one of the bedrooms is being used as an extended wardrobe, clear it out, put a bed in it or a desk…could it make a nice office? Yes, you'd hope people had a little more imagination than that, some do but a lot need a nice helping hand.

If you have a new build property and looking to flip it, without doubt, you will achieve more by furnishing it. Often what scares buyers from these sorts of properties, is not just the price for what appears to be a small box but they can't visualize where any furniture could go, let alone fit. Empty spaces generally look smaller than ones that are dressed. You don't need to buy cutlery but the staples; a bed, table, sofa etc are well worth the investment.
As for roof terraces, if you've got one. Put a chair, a table, a few plants…you want a buyer to visulizing themselves sipping a nice cold beer, Chablis, whatever their poison, after a long day at the office on their balcony. They do not want to see a washing line, a couple of bikes and, crime of crimes, a full ashtray!

As for flowers…well they are always nice but not essential. As long as your house is clean, as clutter free as possible and doesn't smell of bins, you're fine.

Pets; we all love them at Fyfe but we can see that Fido bounding up to lick a potential buyers face might not be everyone's cup of tea. If you can take him out for a walk when there is a viewing, brilliant. If you could hoover Fido's favorite sofa that now looks like Chewbacca's distant cousin, even better.

For those of you who feel that no one could show your home better than you yourself. I get it, and you're probably right…however, it's really important a buyer has the opportunity to walk around picturing themselves there. What interests you; may not them. It's also tricky as you may take an instant dislike to them, so the fact they have just offered asking and are cash becomes a personal issue as opposed an…I want to sell my house issue. I say this, but I agree it is always nice to think your home is going to someone you like; sadly this can't always be the case.

The frustrating thing is once you have done all this, you're bound to begin to question why you are selling. This is just how you pictured your home looking when you bought it, 5-10 years ago!


Show More Articles