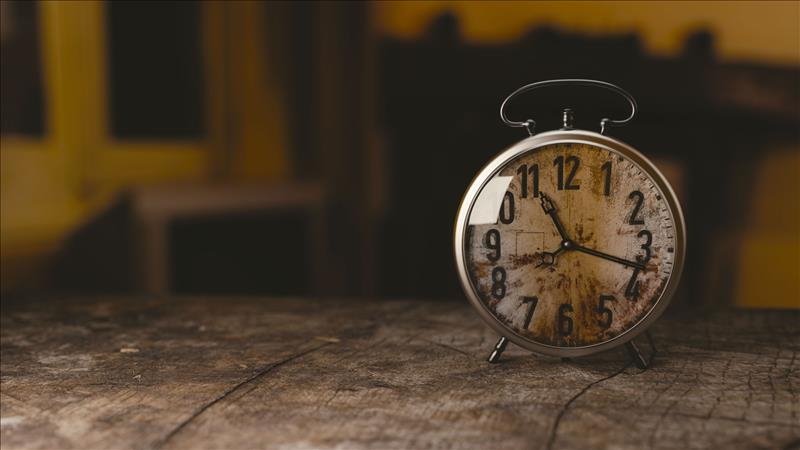 Published: 10/11/2017   Last Updated: 10/11/2017 13:24:56   Tags: Property_Market, Brexit, Buying, Selling, Pitfalls, London
You can't turn on the TV or Radio today without someone mentioning the 'B' word. 'Talks' resemble a children's birthday party, mid food fight. Butter icing dripping down negotiators faces as the public open the door, hands despairingly on their hips, yelling 'just what do you think you are playing at!'

Speculation swirls around it, whilst mud is flung from every angle. Everyone has an opinion, but no one has a crystal ball.
There is no doubt the market has slowed, anyone who tells you otherwise, ought to have their nose checked for growth. Doom and gloom resonates, so what does it mean for the market?

There are some who are prepared to sit it out, in the hope the market will plummet and then there are the vendors, stoically, standing their ground, believing their property is still worth the bullish price it was pre-Brexit. Both parties, ultimately lose.

We only need to flash back to 2007/8 to see how this goes…Sellers and buyers unite, in a sit-down. Finally, when everyone's rears are numb there is a stampede of action, driving prices up, escalating in heated bidding wars, 2013/14.

Meaning, we've learnt how fast a market can bounce back and with Cross rail opening next year, areas in the immediate vicinity of stations are proving Brexit or no Brexit, property is moving. Fashionable or 'destination' areas also prove solid in today's market. The misconception comes from plumped up prices, driven by sweeping National property statistics claiming rises year on year which have led to a disconnect between sellers and buyers, post multiple elections and Brexit.

We hit an incredible high…sellers could afford to be bullish but today due to the increasing laissez-faire attitude afforded buyers who are willing to see how the dice will fall, agents and vendors are learning the hard way that pricing competitively i.e. realistically is the only way to sell. If buyers are happy to sit around for months/years, watching the price tumble down around them, before selling…not a problem, but generally if you put your property on the market the idea is to move…isn't it? Best you kick off, on the right foot.

So, what is perceived like the collapse of Rome, on the property market, is in fact monitored price corrections till it hits the price it was always meant to be marketed at.

What today's market is not, is a flip market. The days of buying off plan and expecting huge returns in a few months…simple put, isn't going to happen. Today's investors or first-time buyers need to have a 3-5year plan to recognise proper gains. Brexit will or will not have happened and life will resume. It hasn't stopped, by the way. The pendulum will start swinging on Big Ben and the UK will remember to 'keep calm and carry on'!

Growth will return and those smart enough to have negotiated a bargain during this time will be the ones with full pockets. So, if you are in the fortunate position of being able to buy now, utilise todays' market. Sure, you could wait another year or two, pouring money down the drain, renting, or you could invest in something that is solid, bricks and mortar.

Last Updated: 24/05/2018 13:40:46   Tags: Selling, Marketing, Property, Buying
So you've spent the best part of your 20's in your, much loved, one bed apartment. In that time you've collected: another half, a few pets and a storage facility all of which are draining your monthly income. It doesn't take long for you to come round to the suggestion it might be time to look for somewhere a little…. I don't know…bigger? Or perhaps you fancy yourself as a property tycoon; flipping property, like a Michelin star chef, in the hope of making a quid or two after tax…solicitors fees and potential capital games. Or maybe you want to down size, the family has all grown up, sons and daughters have flown the nest consequently the 5 bedrooms seem a little… excessive?

Whatever the reason, once you've decided to up sticks and met copious agents…(not so subtle suggestion…fyfemcdade?) You no doubt want to achieve, make, take home…for your new home, as much cash as possible. Yes, that is the agent's job but there are a few simple things you can do to help, which potentially could make a sizeable difference.

Now, before you rush out and buy the latest bread-making machine or start your own 'Great British Bake Off' there are a few other, shall we say more subtle, ways of making your home more homely.
I realize that this is a tricky one because you LOVE your home; anyone walking through the door will obviously fall head over heels for it, as you did. They won't mind you can't open one of the bedroom doors fully; due to the broken wardrobe door brimming with clothes you no longer wear. Or the bathroom with the fused light or the garden that hasn't been mowed since the mower broke last month. The sad truth is…though you might love it, someone else may find it harder to see past its quaint foibles. Simple put, if it's broke – fix it.
If you have built-in wardrobes, I'm afraid cramming everything in it, praying no one thinks to look in is a recipe for disaster. Buyers want to see storage space, they want to know if it will fit all their shoes, coats, books, or whatever other paraphernalia they may have. They don't want to be rained down by YOUR paraphernalia, dissolving the viewing into a clear up operation.

Put your marketing hats on, look at your property objectively, who is the type of person to buy your apartment/house…what would they be looking for? If you have a four bedroom house but one of the bedrooms is being used as an extended wardrobe, clear it out, put a bed in it or a desk…could it make a nice office? Yes, you'd hope people had a little more imagination than that, some do but a lot need a nice helping hand.

If you have a new build property and looking to flip it, without doubt, you will achieve more by furnishing it. Often what scares buyers from these sorts of properties, is not just the price for what appears to be a small box but they can't visualize where any furniture could go, let alone fit. Empty spaces generally look smaller than ones that are dressed. You don't need to buy cutlery but the staples; a bed, table, sofa etc are well worth the investment.
As for roof terraces, if you've got one. Put a chair, a table, a few plants…you want a buyer to visulizing themselves sipping a nice cold beer, Chablis, whatever their poison, after a long day at the office on their balcony. They do not want to see a washing line, a couple of bikes and, crime of crimes, a full ashtray!

As for flowers…well they are always nice but not essential. As long as your house is clean, as clutter free as possible and doesn't smell of bins, you're fine.

Pets; we all love them at Fyfe but we can see that Fido bounding up to lick a potential buyers face might not be everyone's cup of tea. If you can take him out for a walk when there is a viewing, brilliant. If you could hoover Fido's favorite sofa that now looks like Chewbacca's distant cousin, even better.

For those of you who feel that no one could show your home better than you yourself. I get it, and you're probably right…however, it's really important a buyer has the opportunity to walk around picturing themselves there. What interests you; may not them. It's also tricky as you may take an instant dislike to them, so the fact they have just offered asking and are cash becomes a personal issue as opposed an…I want to sell my house issue. I say this, but I agree it is always nice to think your home is going to someone you like; sadly this can't always be the case.

The frustrating thing is once you have done all this, you're bound to begin to question why you are selling. This is just how you pictured your home looking when you bought it, 5-10 years ago!