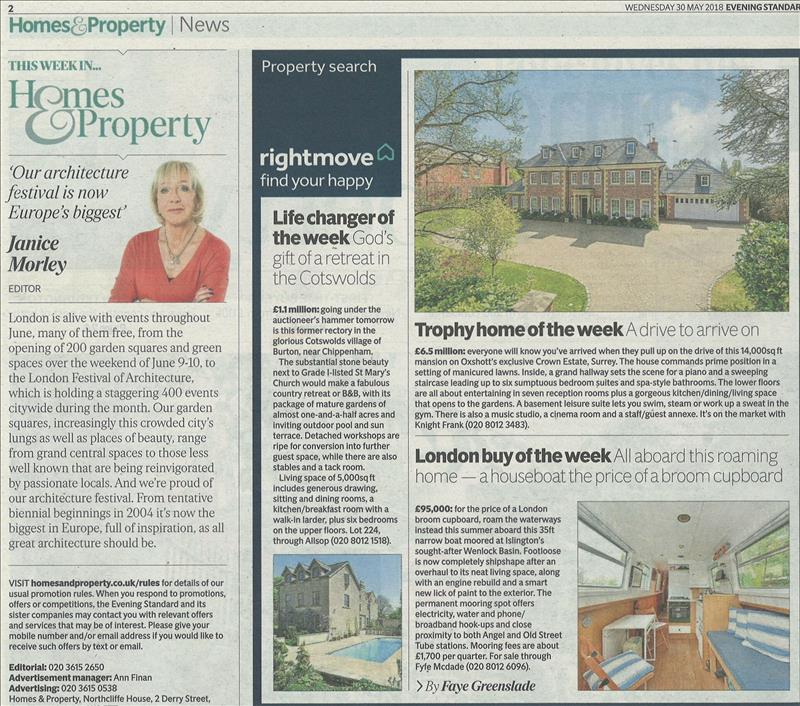 Published: 31/05/2018   Last Updated: 31/05/2018 14:28:47   Tags: Press Coverage, Evening Standard, Homes & Property, Footloose, Wenlock Basin, Islington, N1, Housebo
Evening Standard Press Coverage on recently renovated narrowboat 'Footloose', for sale with permanent mooring in Wenlock Basin with our Upper Street, Islington office.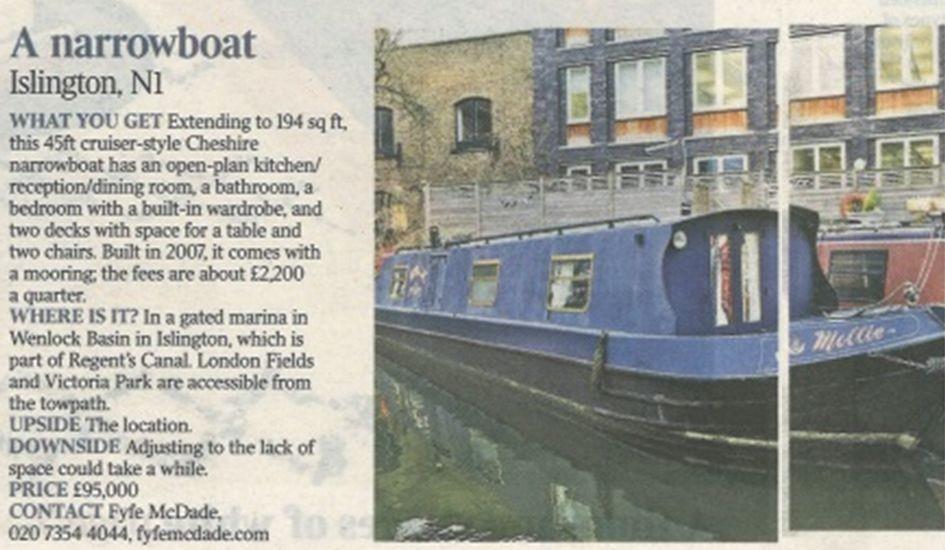 Published: 28/11/2016   Last Updated: 28/11/2016 15:35:15   Tags: Narrowboat, Wenlockbasin, Canal, Boat
The Times, press coverage on Mollie, a 45ft cruiser-style Cheshire Narrowboat residing in the much sought after private residential moorings at Wenlock Basin.
Situated at the far end of the basin, the boat benefits from undisturbed views of the marina and the wildlife; including herons, cormorants, swans, bats and coots.