View articles published in: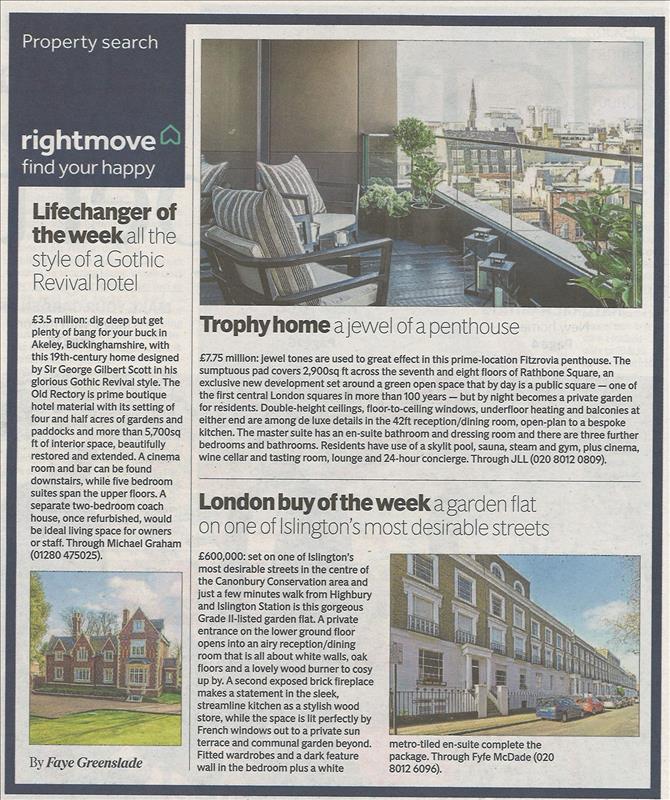 Published: 26/03/2018   Last Updated: 26/03/2018 12:59:45   Tags: Evening Standard
Islington office press coverage on Compton Road - featured as the London Buy of the Week in Evening Standard Homes & Property.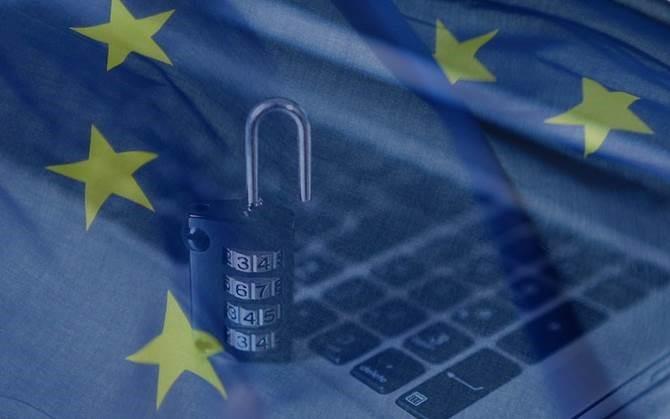 Published: 14/03/2018   Last Updated: 14/03/2018 13:14:27   Tags: Data_Protection_Act, GDPR, Compliance, Need_To_Know_Guide

All businesses in the EU will be affected by the new General Data Protection Regulation that is set to come into force on 25th May 2018. Many are still confused about how it will affect them, and with hefty fines on the horizon, it pays to make sure you are fully compliant.

What is the GDPR?
The whole idea behind the new Data Protection Act (replacing and improving on the former 1998 Act) is to give citizens or 'data subjects' more control over how personal data is used by businesses or 'data controllers'.
Personal information is anything that can identify you as an individual, including any financial, health-related, political, religious, sexual orientation and ethnicity. Any data controller that handles this data must comply with the new regulations.
A Data Protection Officer will have to be appointed within your company, and will be responsible for reporting any data losses to the ICO (Information Commissioner's Office) within a 72-hour window of the breach. As a business owner you have a of duty of care to inform the individual that their data is lost and should be done in line with the report to the ICO.

Consent
The core of GDPR is obtaining a data subject's consent to be able to use their data for anything other than the specific purpose that your business will use the data for.
Marketing is a key element of consent, and all businesses need to obtain prior written consent from all individuals before sending any unsolicited messages. This includes any existing individuals on file.
If consent is not obtained, you must immediately delete or 'anonymise' any data that is held relating to that individual data subject.

Non-compliance
The fines reflect how seriously the new act must be taken. Potential fines can be as high as €20million or 4% of the companies' annual turnover (whichever is the greater value).
However, since the announcement of the GDPR, the Information Commissioner's Office have attempted to downgrade the full value of the fines to around €1- 2 million, depending on the severity of the data loss.
After the law has come into effect, and even after we leave the EU in 2019, all businesses will have to comply as the act will still protect the data of all EU citizens.
The UK Parliament will be bringing in their own version of the act once we have officially exited as we were one of the biggest supporters of the act from its inception.

How to implement GDPR in practice
First port of call is to review how you currently obtain personal data and seek consent for all your clients and individuals you deal with.
Go through any old client lists and ensure you contact them in the first instance to obtain their permission to continue to contact them with related services or marketing.
Consider your approach under the new guidelines and how your business would handle a data breach. Look at your security and have a look at your systems, are they up to scratch? Will they be able to handle and help your business comply?
At the time of writing, the act is still going through Parliament and is not due to be finalised until much closer to the deadline of 25th May 2018, so keep an eye out for any last-minute changes.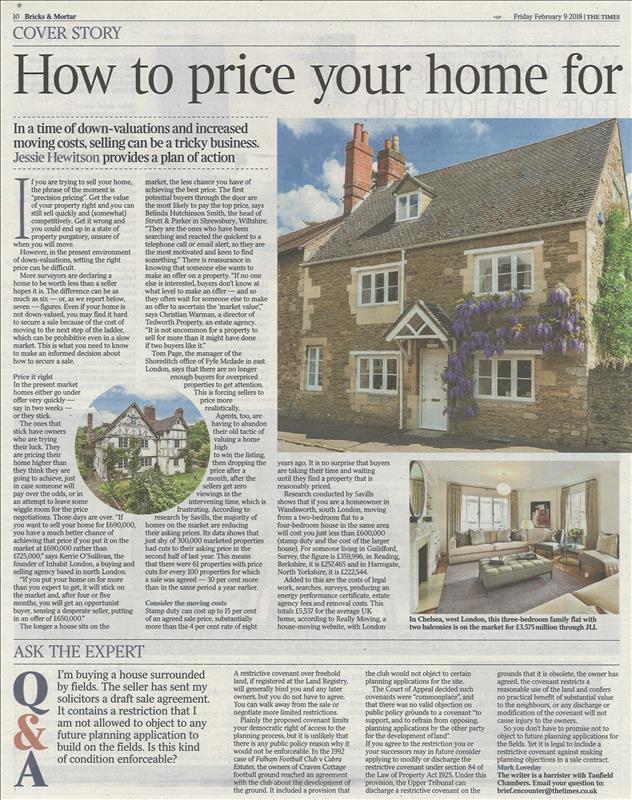 Published: 12/02/2018   Last Updated: 12/02/2018 13:12:10   Tags: The Times, Bricksandmortar, Presscoverage, Pricing_To_Sell
Shoreditch manager, Tom Page, comments in The Times, Bricks and Mortar section, on pricing your house to sell in the current market.

Published: 09/01/2018   Last Updated: 24/05/2018 13:21:39   Tags: Metro_Coverage_Property_Columbia_Road
Comment from MD, Carl Schmid in the Town & Country segment comparing Columbia Road with Oundle in today's Metro Property.
Published: 20/12/2017   Last Updated: 20/12/2017 13:15:21   Tags: Lettings, Property, 2018, EPC, Landlords, Tenants
Going into the New Year, there will be many hurdles on the horizon. As Brexit negotiations linger on, further interest rate rises and the cost of living still rising, we could see substantial changes.
It is predicted that for generation rent (20-39 year olds)it will take 19 years to save for a deposit in order to get on the housingladder, without any assistance from family or friends, according to the mostrecent PWC property report, therefore placing further demand on the private rental market.
In terms of the supply of available property, we are anticipating a significant drop overall, with the accidental or small-time landlords forced to make a vital choice whether to retain their current tenantsand renew at the same or a reduced rent, or to ultimately sell up, as the costs will become to much to bear.
Major factors contributing to this decision will includefurther reductions on landlord's fixtures & fittings allowance, mortgage tax relief and minimum energy standards of rating E (
https://www.gov.uk/government/publications/the-private-rented-property-minimum-standard-landlord-guidance-documents
).
The latter is predicted to see up to 300,000 propertiesbeing withdrawn from the private rental market nationwide as the costs of bringing them up to standard will be too high.
Landlord & agents are also having to factor in the looming tenant fee's ban, with ARLA Propertymark advising to prepare for the ban coming into force by
October 2018
. This in turn will push rents upfurther, with the costs inevitably passed onto tenants in the short-medium term.
However, plenty of planned positive regulation changes arein the pipeline for 2018, with the ultimate conclusion being fairer regulation of the industry, ensuring housing courts are more reasonable and transparentfor landlords and tenants alike, and continuing to develop more secure longer term tenancies.
Overall, the lettings industry is going through some dramatic changes, and the market that we see today will be drastically transformed over the next five years. This change will initially wound most agents and landlords, but with the firm conclusion that the industry will come out the other end stronger, more professional and with a robust reputation among consumers.
Show More Articles