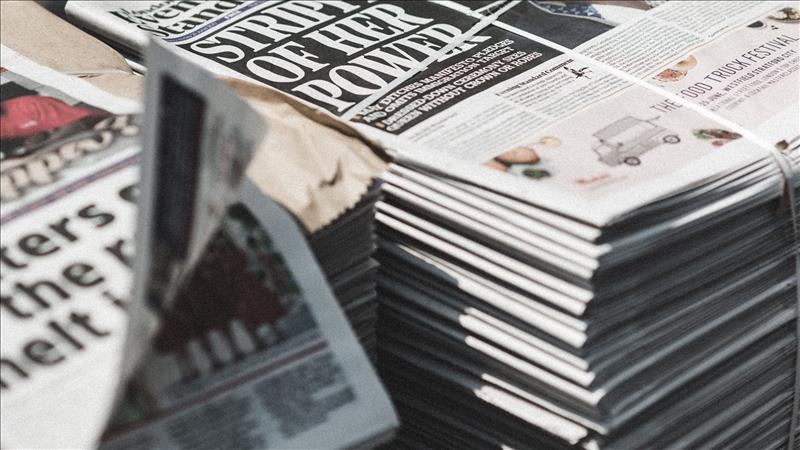 Blog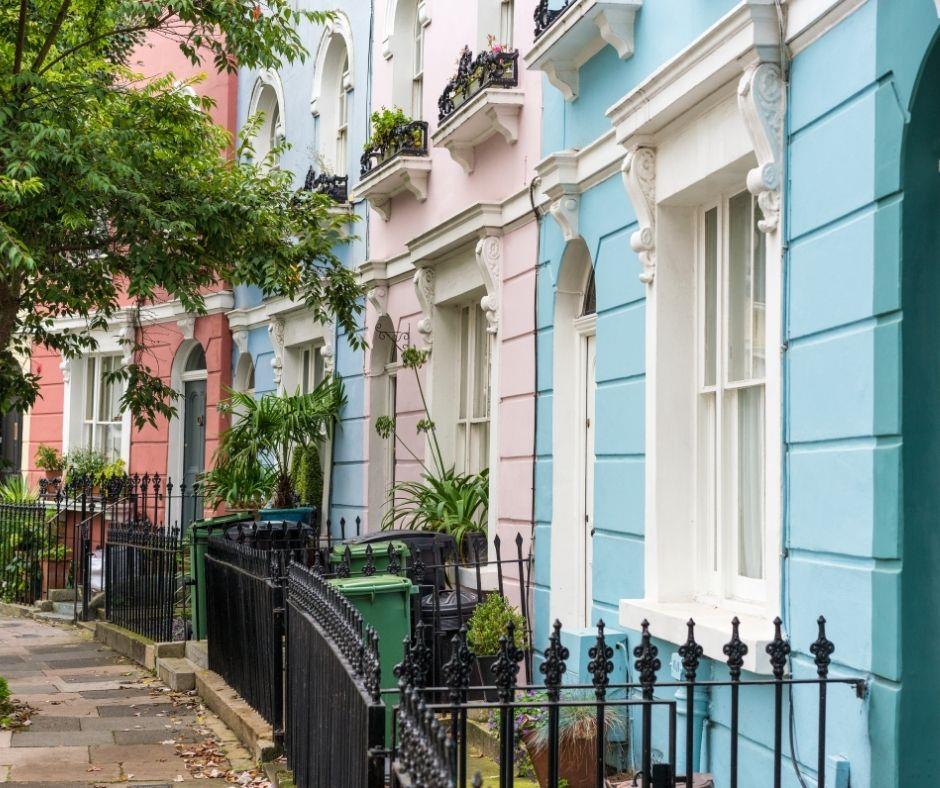 Property prices expected to rise by up to 10% in 2022
Property prices expected to rise by up to 10% in 2022
The London property market seems to have got its mojo back after a bleak couple of years, and analysts are forecasting price increases of up to 10% in some areas as we enter a post-pandemic era. The lettings sector, traditionally a leading indicator for the market, has seen record levels of activity since the summer and strong price gains as stock levels have fallen.
Buyers appear to be taking the threat of rising interest rates in their stride, accepting this as an inevitable feature of the market next year which they need to price into...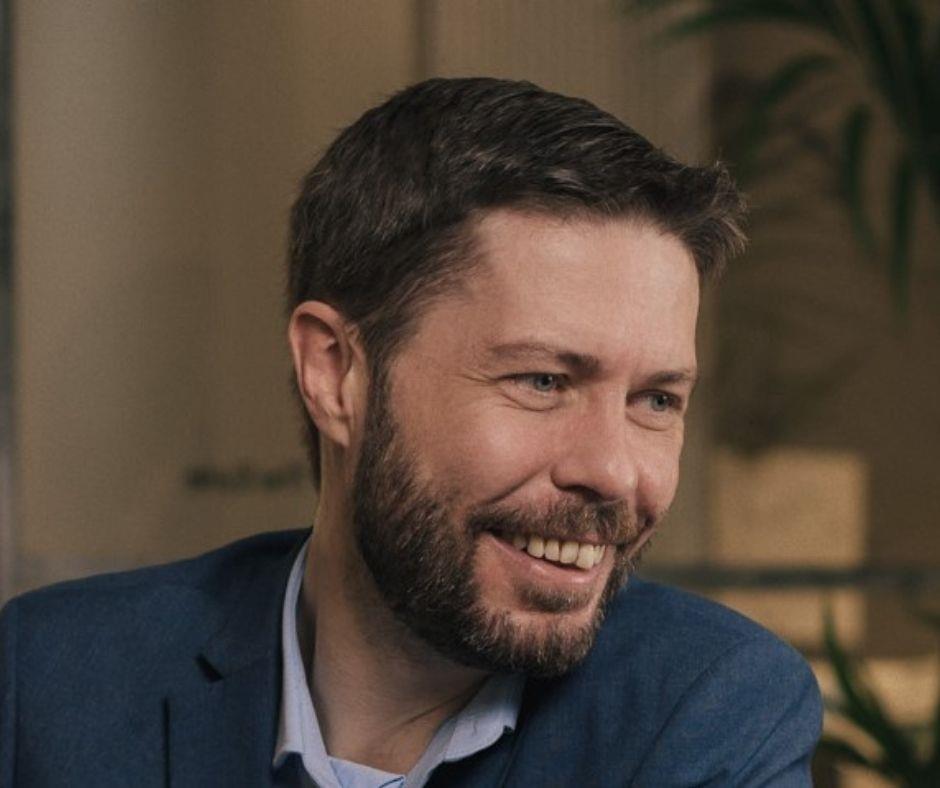 Independent Mortgage adviser Jean-Pierre went from flipping burgers to houses before finding his true calling
Practice what you preach. It's good advice but not everyone abides by it, including mortgage brokers. Some may perhaps have the odd dalliance with a buy to let and their own home, but that's it. Jean-Pierre however, spent 10 years at the coal face as an Estate Agent in London, whilst developing and investing in his own property projects. Undeniably this gives him an edge; he's worn the now threadbare t-shirt and can relate to his clients anxieties or concerns. Often acting as a confidante, he guides them on the pitfalls and advantages of each offering to maximise the benefits...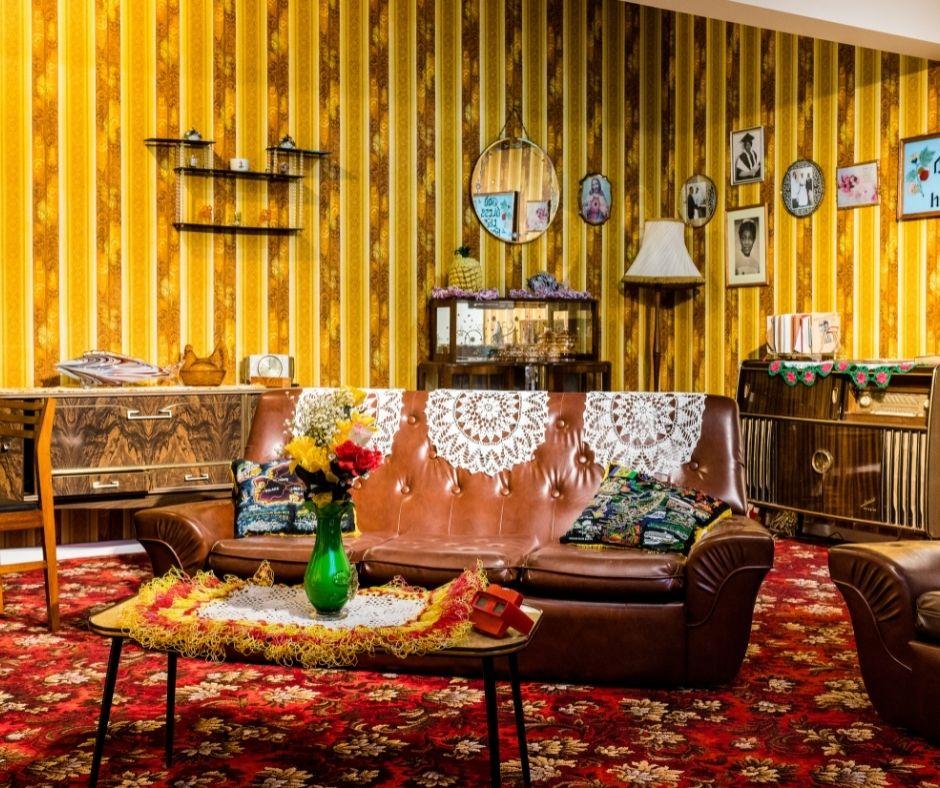 The Geffrye Museum reopens as the Museum of the Home
The Geffrye Museum on Kingsland Road reopened as the Museum of the Home last Saturday following an £18m redevelopment which has taken over two years. The public space has doubled with the opening of new exhibition spaces on the lower ground floors, a bigger café, learning pavilion, library and new entrance opposite Hoxton Overground station. The refurbished period rooms have been supplemented by 500 previously unseen object and a new focus on telling the story of the home through personal stories.
This East London institution, which has always been popular with families, expects...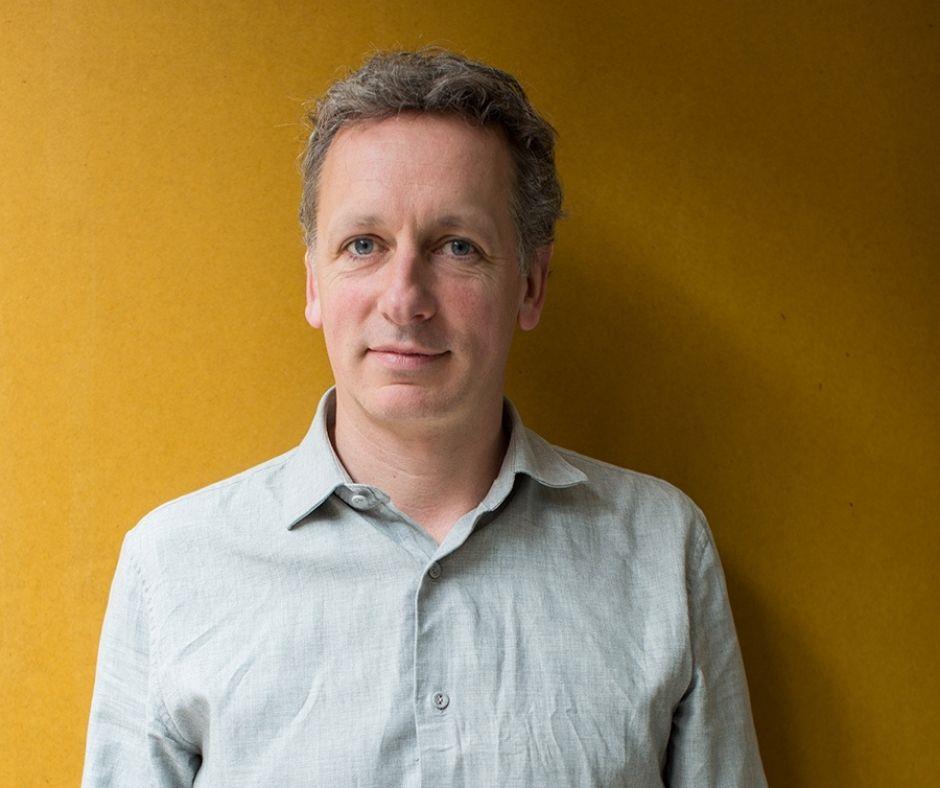 Interview with Architect Jake Edgley from Edgley Design
As an architect and a developer, Jake Edgley has experience in spades and yet he exudes calm. If you were in a crisis situation, you'd want him around. A father of three, he built their home in Dulwich whilst living out of a caravan, after selling their home in North London for a site without planning. It took several years to be completed as he decided to self-build with a team of friends, and adopt the lost art of board marked concrete, which took considerable research and experimentation.
His wife is a very patient lady.
This desire to explore techniques and ideas became a habit...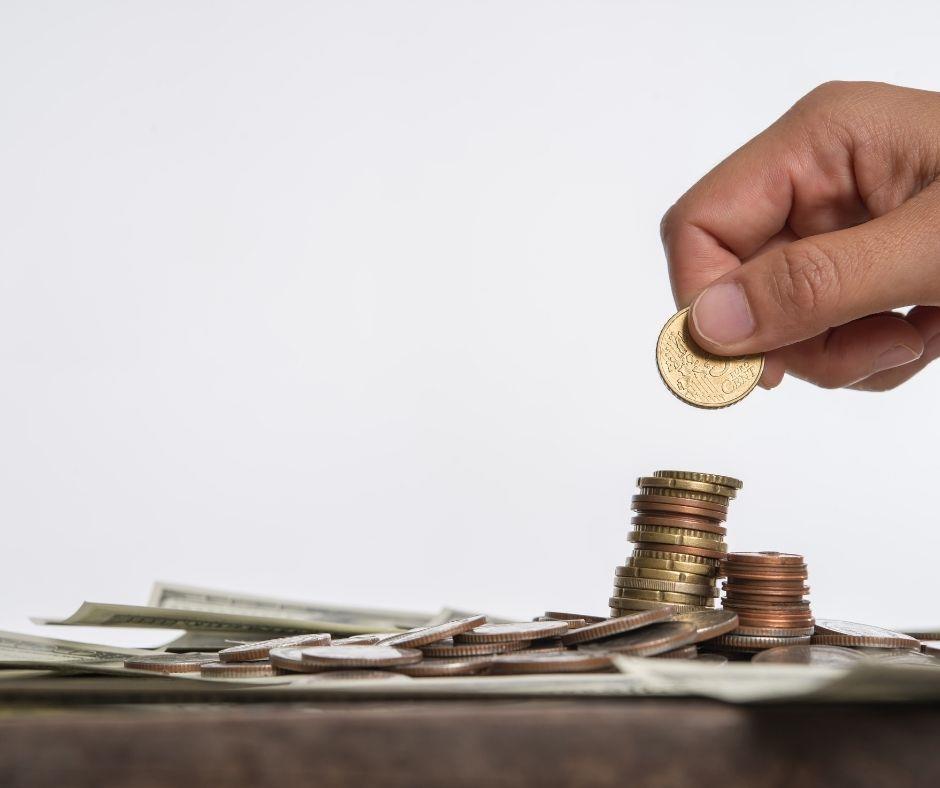 Nationwide to lend Fist-Time Buyers up to 5.5 x salary
Yesterday Nationwide, the UK biggest building society, launched its Helping Hand mortgages which will allow first time buyers to borrow up to 5.5 times earnings, 20% more than the typical 4.5x maximum. Loans will need to be for a fixed term of five or ten years with a minimum deposit of 10% of the property price (or 15% for a new build or to borrow over £500,000, and 20% to borrow more than £750,000).
The interest rate has not been disclosed, but Nationwide says it will be above its five-year fixed rate. Affordability tests will be adjusted to facilitate qualification for...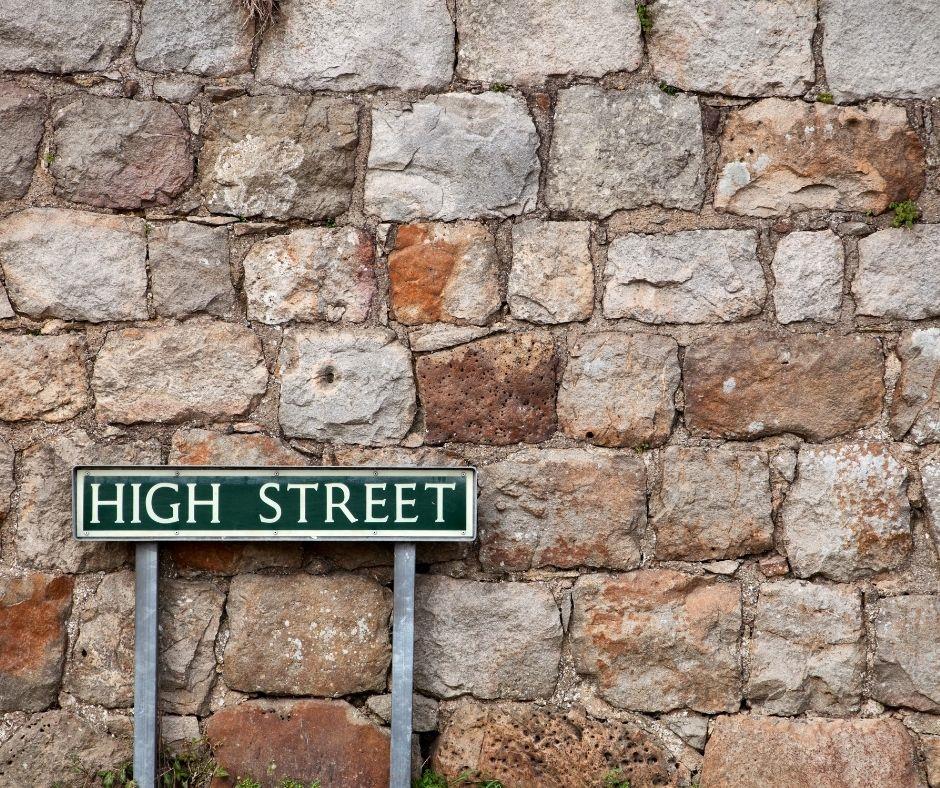 5% Mortgages hit the High Street
Government-backed 5% mortgages will be launched by several lenders today. The scheme, announced in the spring budget and running up to the end of 2022, will allow new and current homeowners to borrow up to 95% of their property price on homes up to £600,000. Barclays, HSBC, Lloyds, NatWest and Santander are offering the loans, with Virgin Money to offer them from May. There will be a wide variety of loans available under the scheme, although some will not be available for new build properties.
This move will help many who have struggled to get an adequate mortgage over the last year, as...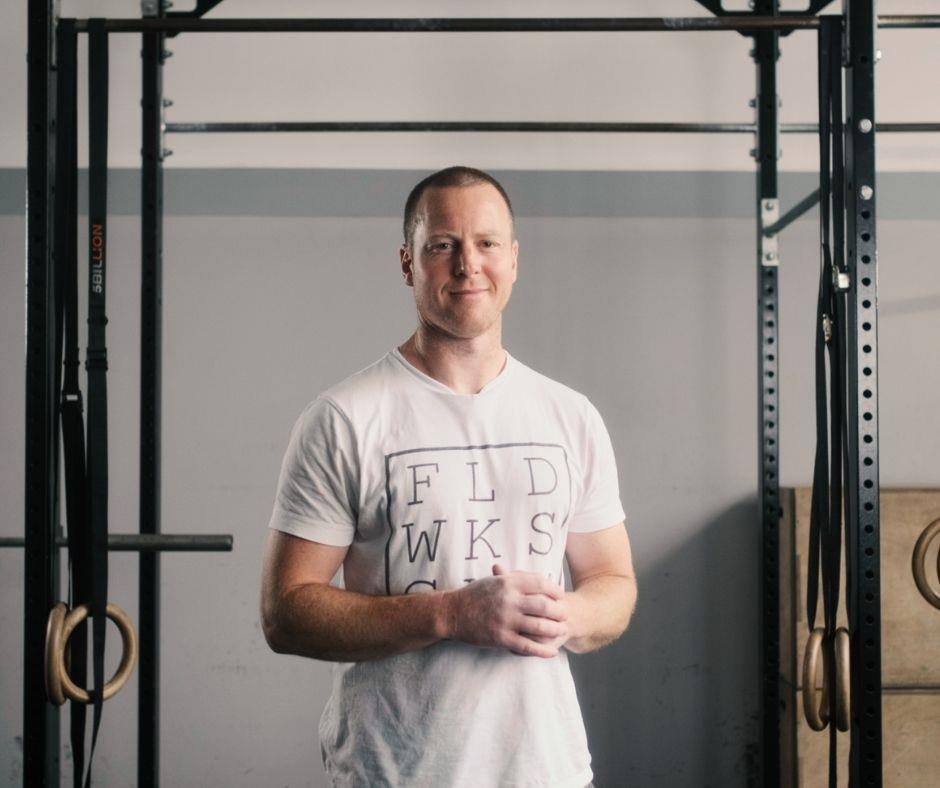 Owner of Fieldworks Gym, Stuart Frew, on taking the weight during the Pandemic
First off, Stuart Frew can walk. As we pace around London Fields in the Spring sunshine, I realise I'm walking faster than myself or my family would believe I'm capable of, and I'm maintaining it. What Stuart has unconsciously done is proven that my default can be adjusted.
In essence this is what Fieldworks does best, it focuses on stretching your capability by making a series of small consistent changes, enabling you then to run faster, be stronger or shift any unwanted pounds.

The stripped back gym, situated under the arches at the top of London Fields, precariously...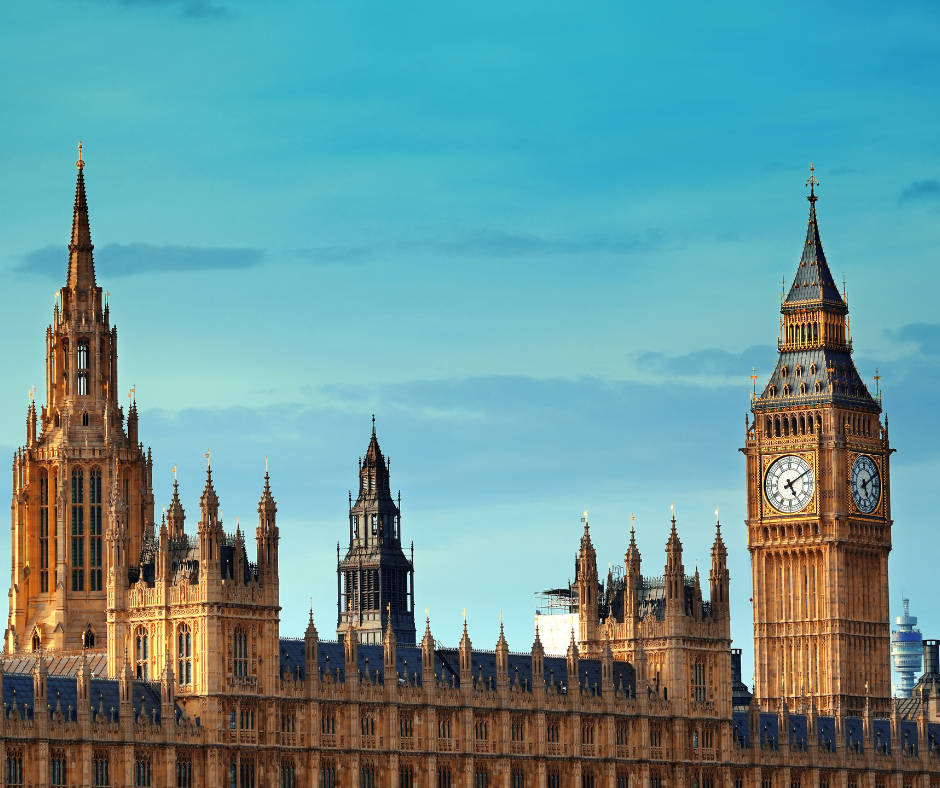 Spring Budget Property News
The headlines for the property market in the Spring Budget are the introduction of a new guarantee scheme for 95% mortgages, and the extension of the Stamp Duty reduction and the Help to Buy Equity Loan scheme. To the relief of many landlords there will be no increase in Capital Gains Tax.95% Mortgages Rebooted
Under a new mortgage guarantee scheme the government will provide a guarantee to UK lenders offering new 95% mortgages for all types of buyer on all residential properties up to £600,000. According to the chancellor, Lloyds, Santander, Barclays and HSBC will be offering these...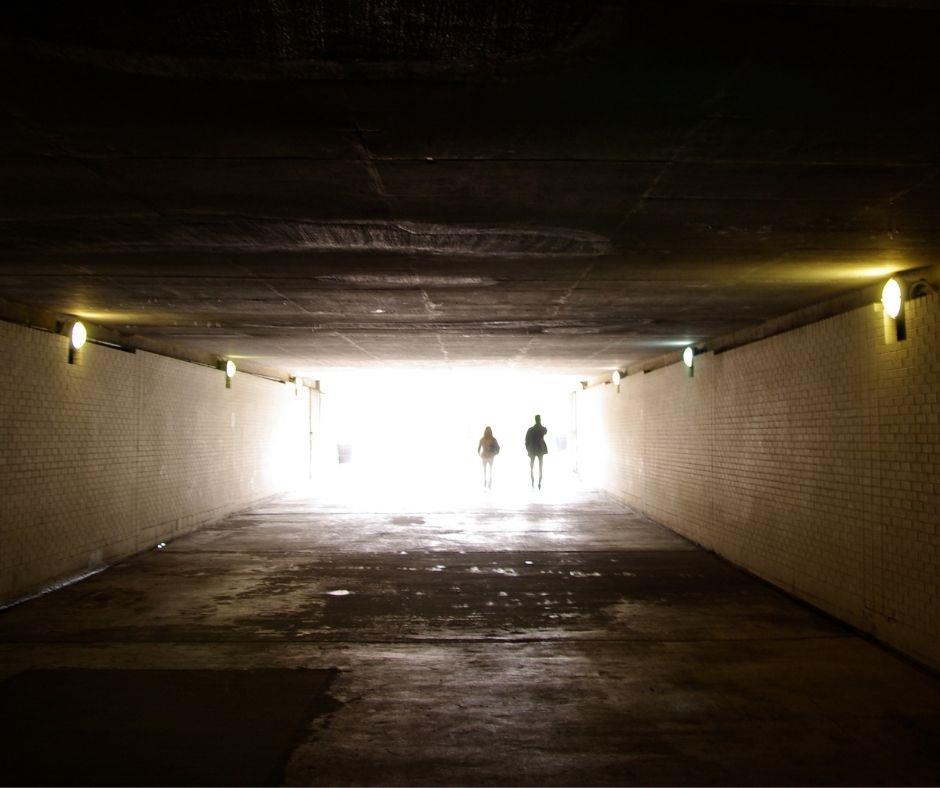 Light at the end of the Lockdown
The road map out of lockdown and the prosect of a return to normal by June 21st, is welcome news for the property market. Fears of a collapse in demand after the end of the stamp duty holiday on 31st March will be offset by the prospect of economic recovery which will fuel demand for both residential and commercial property.
If all goes to plan, the first easing on 8th March (when schools open) will be followed by further stages; on 29th March outdoor gatherings of up to six people or two households and travel outside your local area will be allowed; on 12th April non-essential retail and outdoor...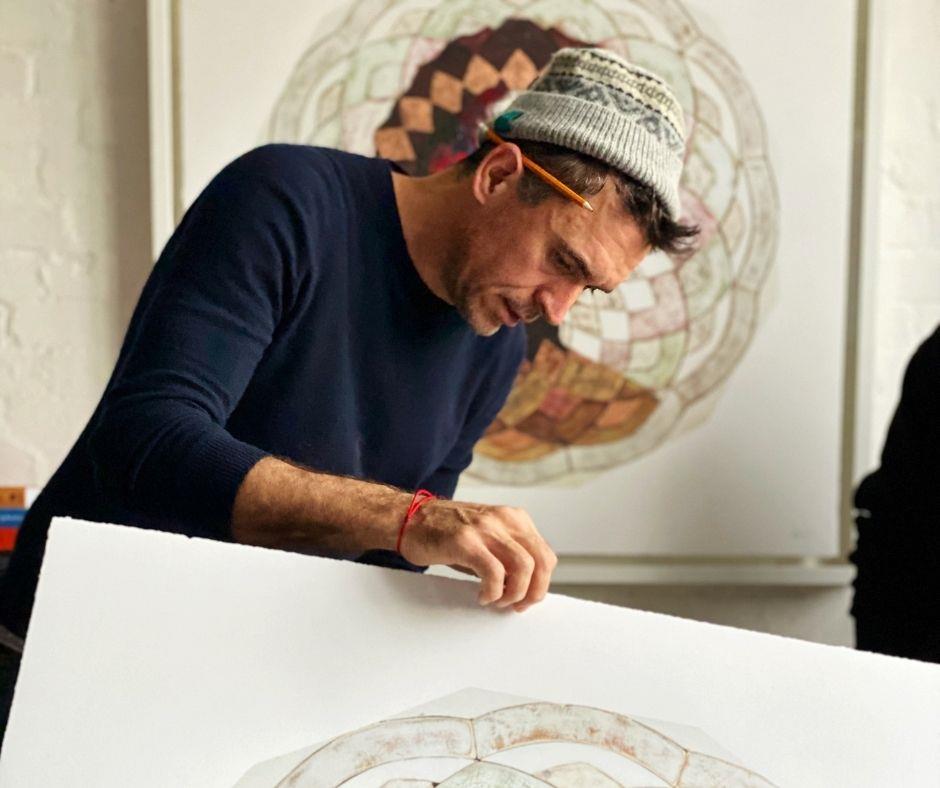 Music proved the food of 'life' for Nelly Duff
If I was going to pick a scenic day to interview the art curator and co-founder of one of East London's most treasured galleries, Nelly Duff, I nailed it. As we sit in one of the studio spaces, socially distanced by a red formica table, snow cascades relentlessly down on Columbia Road.
Cassius Colman does not look like your archetypal curator; there is no suit, silk scarf, or handkerchief. Immediately warm and welcoming, totally unpretentious; he is the antithesis of what we have come to expect. Am I surprised, no, after all Nelly Duff has been influencing our walls for coming up to 15...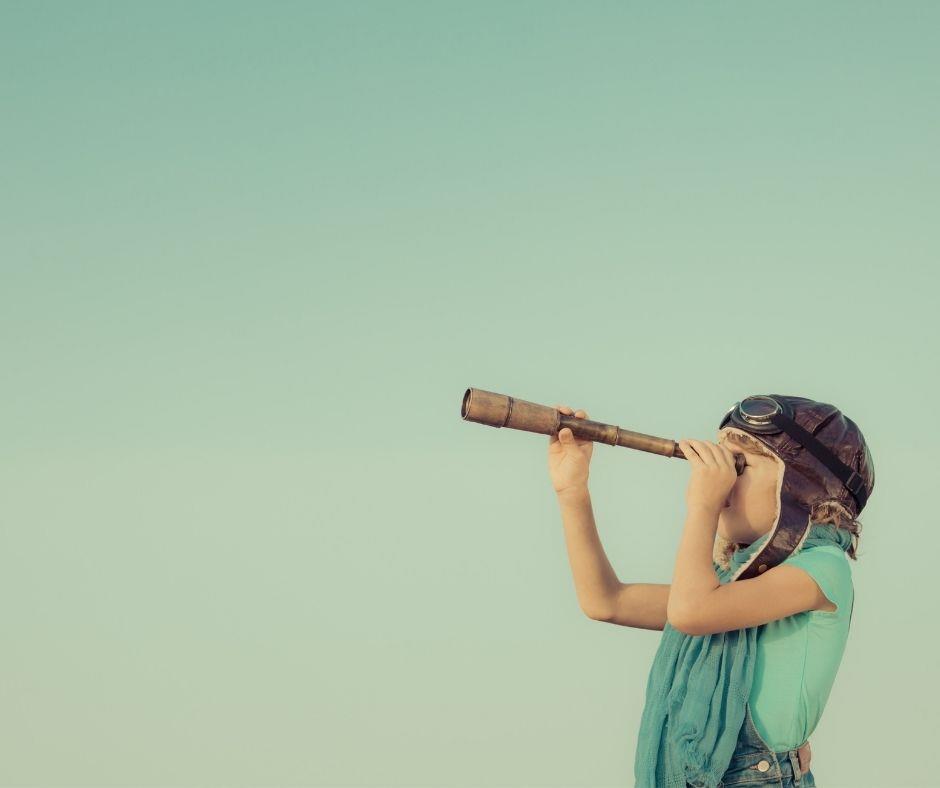 End of the Mini-Boom?
There are signs that last year's mini-boom in the UK housing market may be over, as Nationwide Building Society announced that prices fell by 0.3% in January and annual growth slowed to 6.4% from 7.3% in December. Mortgage approvals also appear to be slowing, down 1.8% in December according to the Bank of England, but still at the second highest level since August 2007.
Momentum grew in the property market during 2020 as people reassessed their homes in the light of the pandemic, and property sales were fuelled by the stamp duty holiday announced on 8th July. With this tax break due to...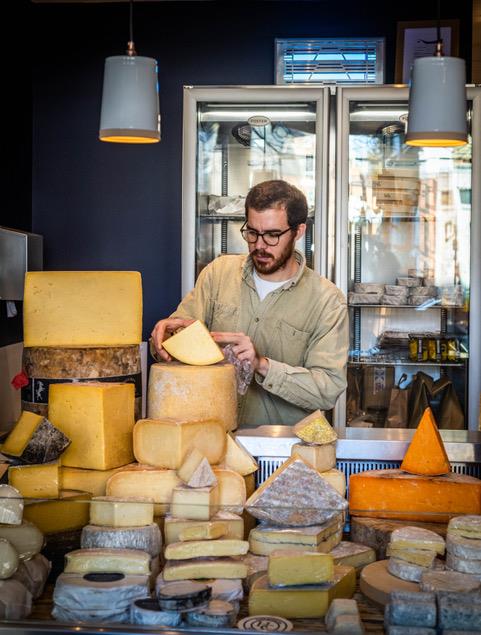 From Ice cream van to British cheese ambassador
Market research is key to any business. In Mathew Carver's case this involved a trip to the States to uncover the most popular food trucks. He quickly realised his future lay in cheese, the grilled variety. Motivated by the long queues, he borrowed an old ice cream van from a friend and headed off to his first festival. An instant success, he became a regular on the scene, specialising in grilled cheese sandwiches, promoting the best of British cheese. His popularity grew to such an extent that the he was asked to ship his Bedford van to the U.A.E to partake in some street food festivals in...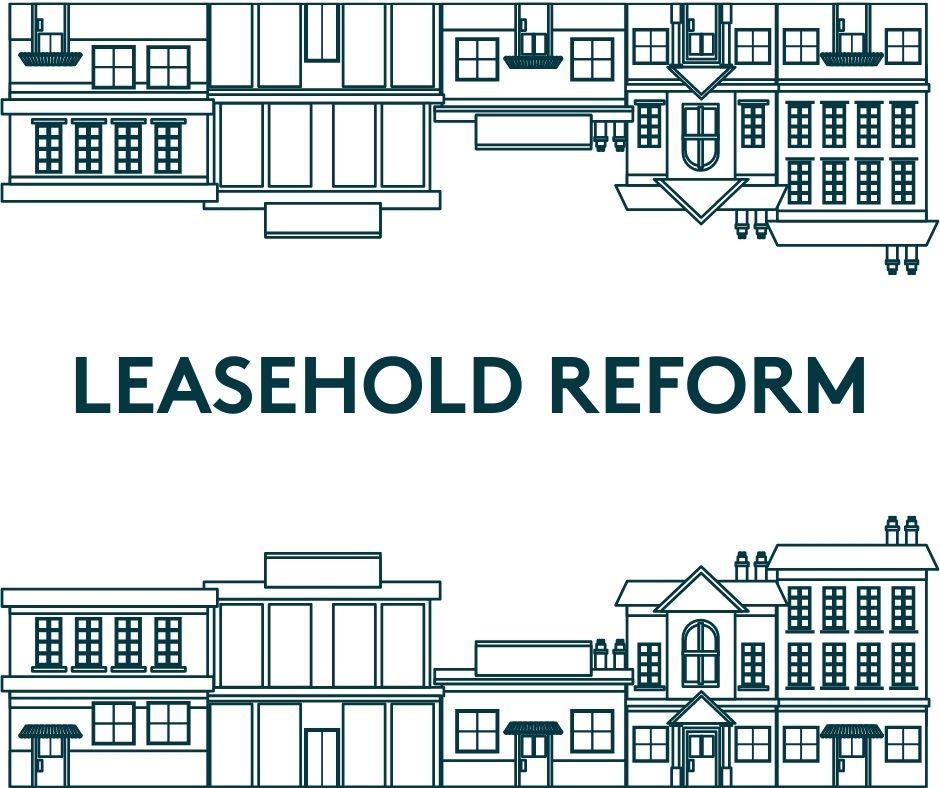 Coming Soon – Leasehold Reform
It's about to become much faster and cheaper to buy a freehold or extend a lease. Housing Secretary Robert Jenrick recently announced that the government is pushing ahead with widespread reform to leaseholds, including proposed legislation to ban leasehold houses, abolish ground rents and introduce commonhold tenure. Leaseholders will be able to extend their lease to 990 years with no ground rent charges, the arcane 'marriage value' used in the calculation of freehold purchase and lease extension will be abolished, and the government will publish an online calculator making it...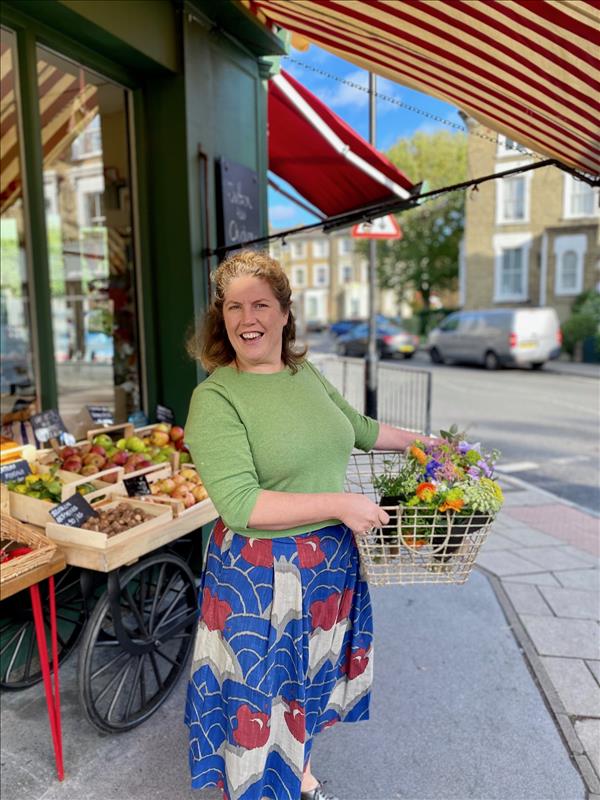 How motherhood gave Sophie Taylor the confidence to take on The Deli Downstairs in a week
Many dream of owning their own business but rarely do. Sophie Taylor, the owner of The Deli Downstairs had no idea in 2019 that she'd shortly be running her own business and within months navigating it through a pandemic.

Working full time as MD of the artisan bakery, The Flour Station, as a single mum, Sophie knew that she would need greater flexibility to accommodate the school schedule with Reception looming. If there was ever a time to be her own boss, now was it. But how and where?

By chance she found herself talking to one of her customers, Sarah, who...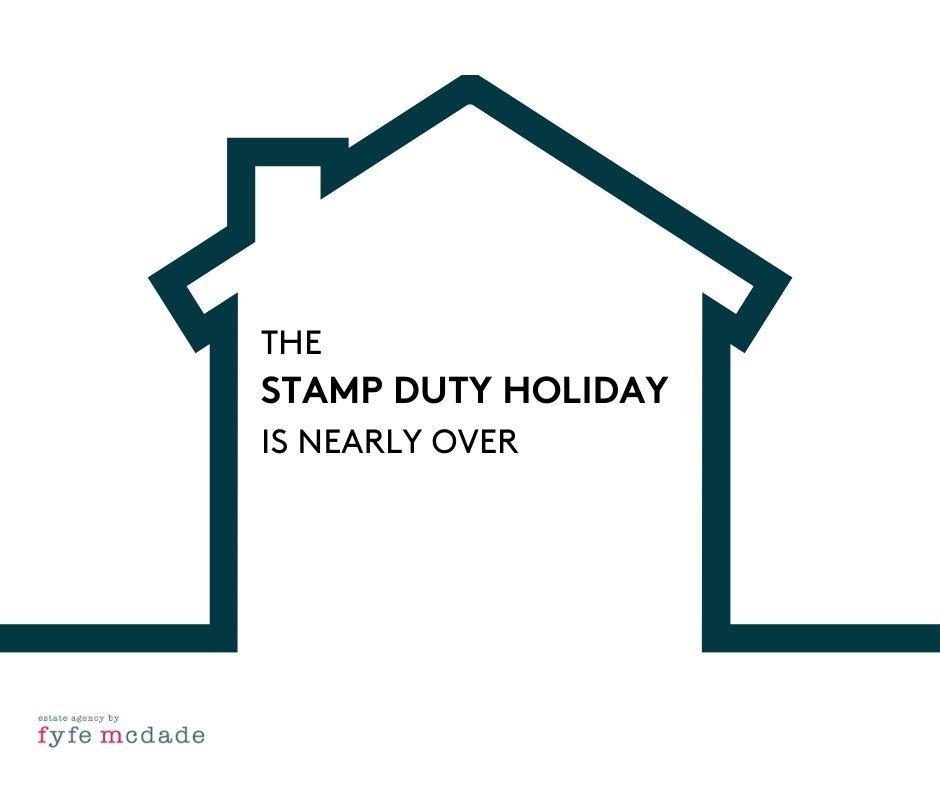 The Stamp Duty Holiday is Nearly Over
You need to act fast if you want to benefit from the Stamp Duty holiday. It takes an average of 12 weeks to complete on a property once an offer is accepted and it's just 15 weeks to the 31st March when it ends.
The cut, which came into effect on 8th July, applies to all residential property purchases up to £500,000, offering savings of up to £15,000. This applies whether you're buying your first home, a holiday or second home, or an investment property - the 3% surcharge for additional residential properties (over £40,000) still applies, but the potential saving...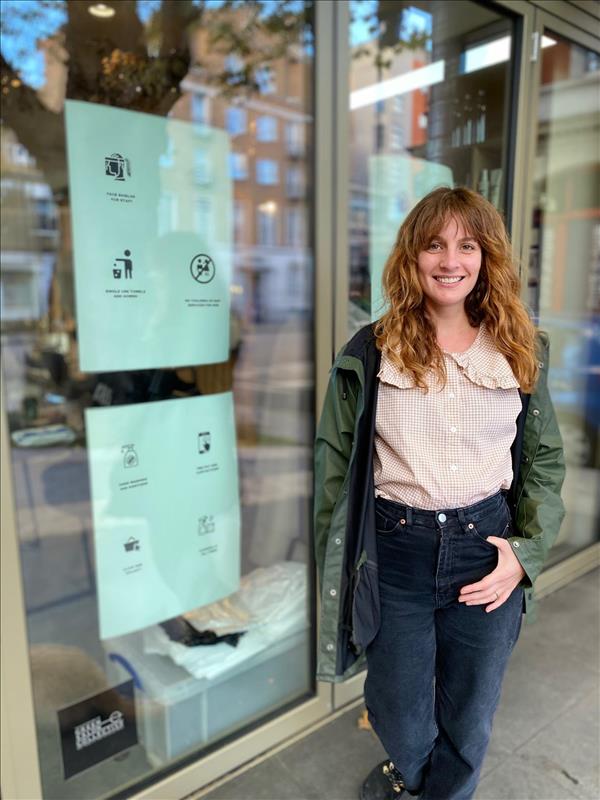 How a session stylist revolutionised hairdressing in Hackney
I initially was introduced to Kennaland though a friend who raved about Sophia, the founding partner and Studio Director in Hackney. After some initial googling I learnt that Sophia had been voted 'The Best Colourist for Blonde's' by Time Out, a determined blonde myself, I was intrigued and then overjoyed to discover she was on my doorstep, in London Fields.
Gowned up, I'm surrounded by screens angled away from the window which cleverly create the illusion of exclusivity. Dry flowers hang from the ceiling and dress the wash station area. The environment is tranquil but...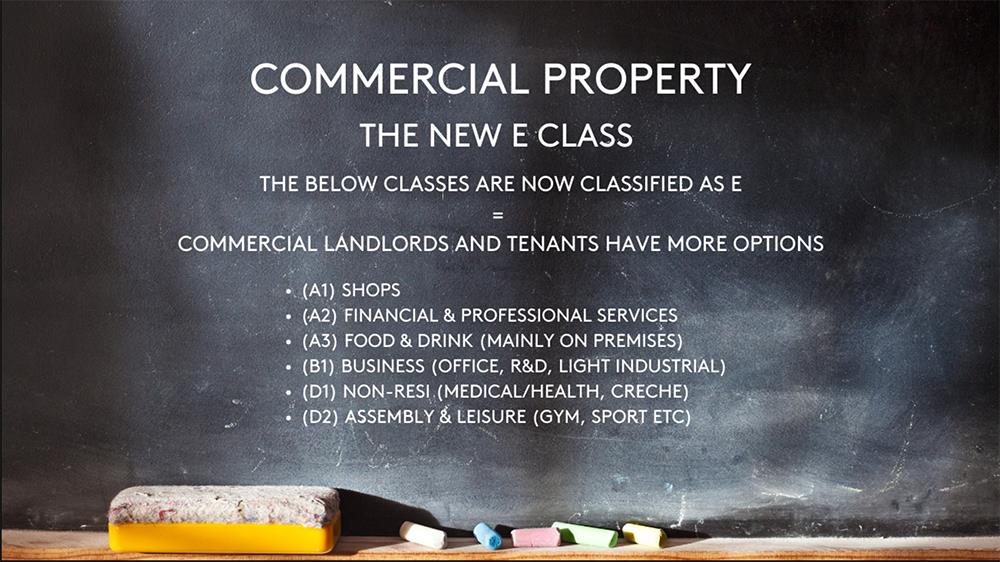 What is Class E?
Class E for sale and to let boards are starting to appear as agents catch up with the legislation introduced on 1st September. Although this was done in response to the coronavirus pandemic, it's a welcome overhaul of a restrictive system which recognises the need to repurpose properties to meet changing demands.
The changes have significantly broadened and simplified the classifications. The main change is the introduction of a new comprehensive Class E, which brings together a number of previous uses. This permits a number of alternative uses which can be applied flexibly, at different...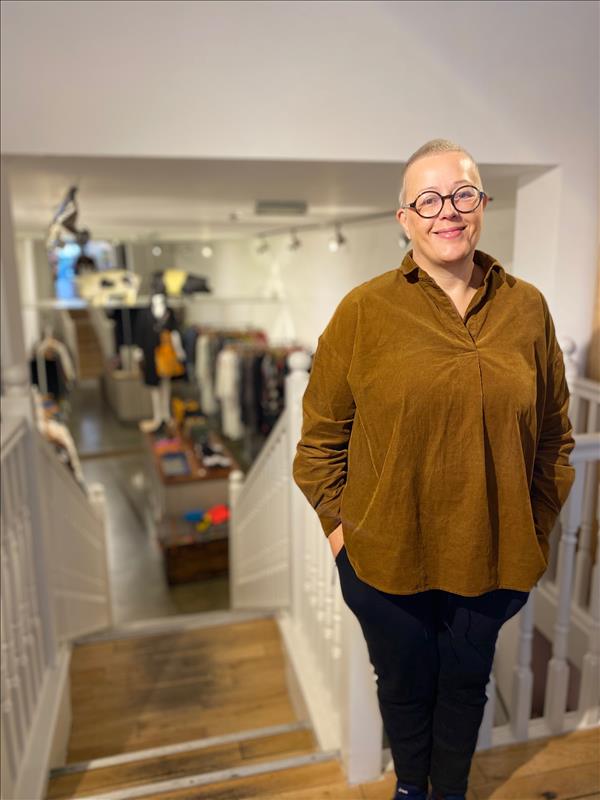 The Costumier turned Proprietor
Back truffle lies on the south end of Broadway Market, close to the canal. In 2003 proprietor Melissa Needham unintentionally found herself running her own boutique.
Originally a freelance costumier for the likes of The Royal Opera House and the ENO, Melissa trained at The Wimbledon School of Art and then Cordwainers College on Mare Street, which later was bought by the London College of Fashion. It was here that she deviated from men's tailoring and learnt how to construct and repair shoes.
In 1997 she formed Prescott and Mackay School of Fashion and Accessory Design offering specialised...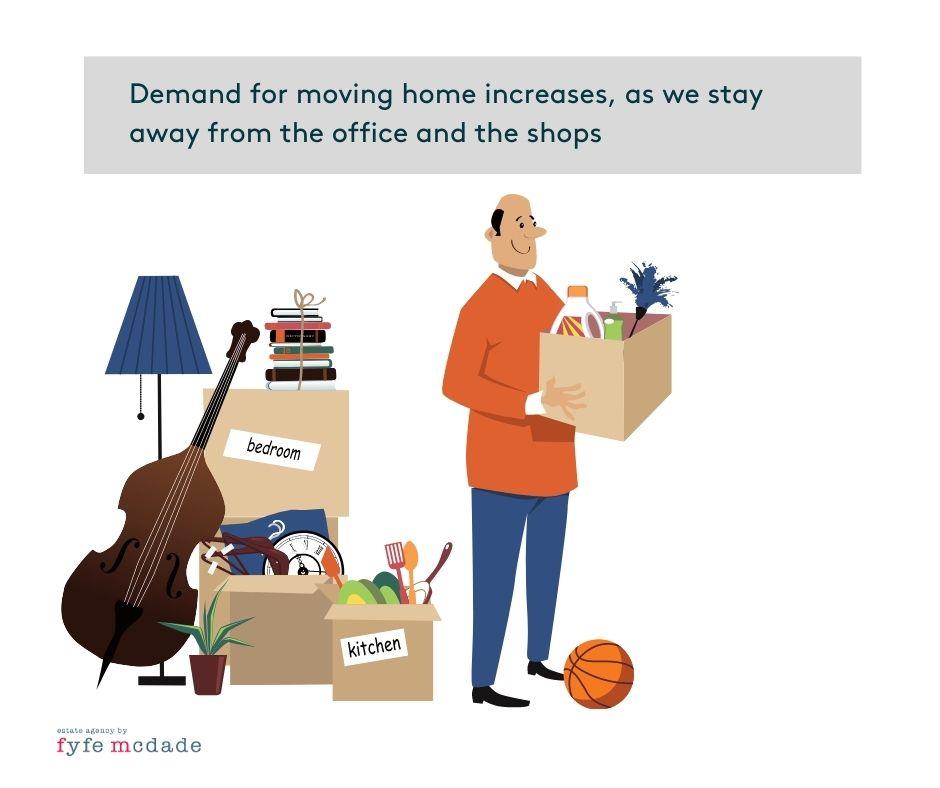 Demand for moving home increases, as we stay away from the office and the shops
The pandemic has forced us to reassess where we live and how we work. And a lot of us have decided to move. The most recent data shows mortgage approvals at the highest level since September 2007 and house prices up 5% since September 2019. The residential market is particularly buoyant outside London in rural areas and small towns, but also within the capital, as people look for more space both inside (to work from home) and outside (prompted by the lockdown experience).
Demand has been boosted by the stamp duty holiday, and although there is some speculation that the market will cool once...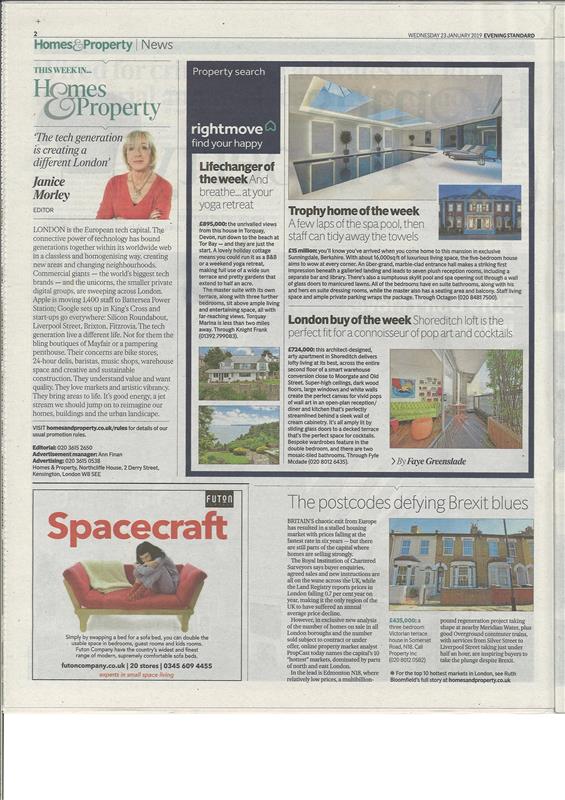 London Buy of the Week - Shoreditch loft is the perfect fit for a connoisseur of pop art and cocktails.
Press Coverage in the Evening Standard's, Homes and Property supplement, on a arty loft we are selling from our Shoreditch branch.