Customer Testimonials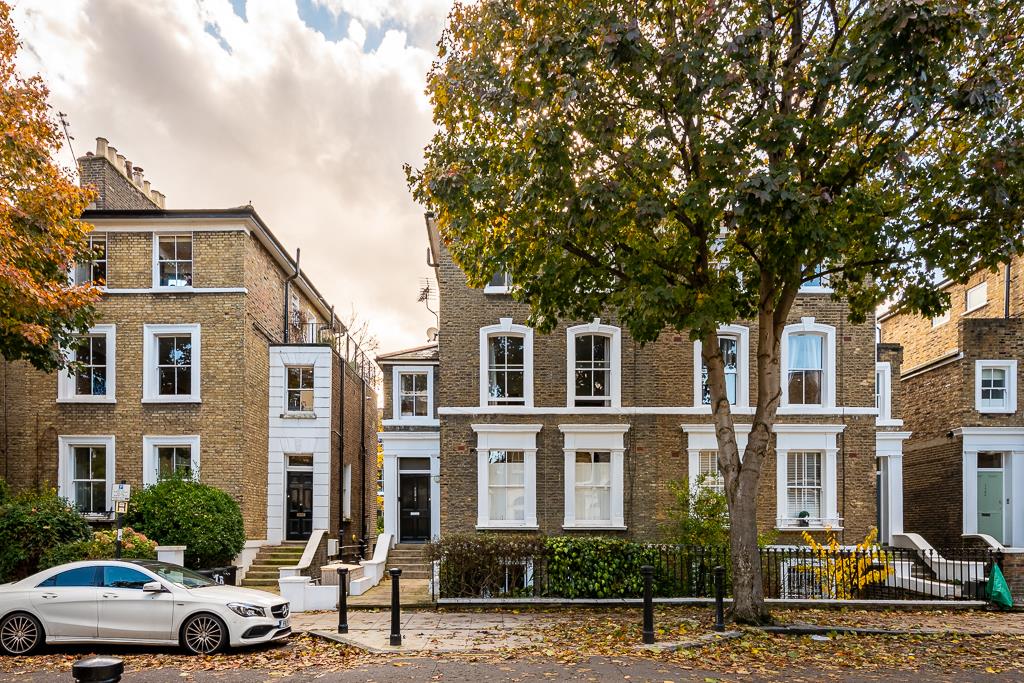 Englefield Road, De Beauvoir, London N1
"I sold my flat in de Beauvoir through Fyfe McDade and right from the start the team were a pleasure to liaise with. This was the first time I'd sold a property and they explained the process clearly and how they would manage any risks. They were prompt with responding to any questions and I felt confident they represented my interests well. I particularly appreciated the way they liaised between the buyer and me, helping to ensure the sale went through smoothly and that both parties' expectations were clear. I chose Fyfe McDade to act as my agent because I like their approach - they...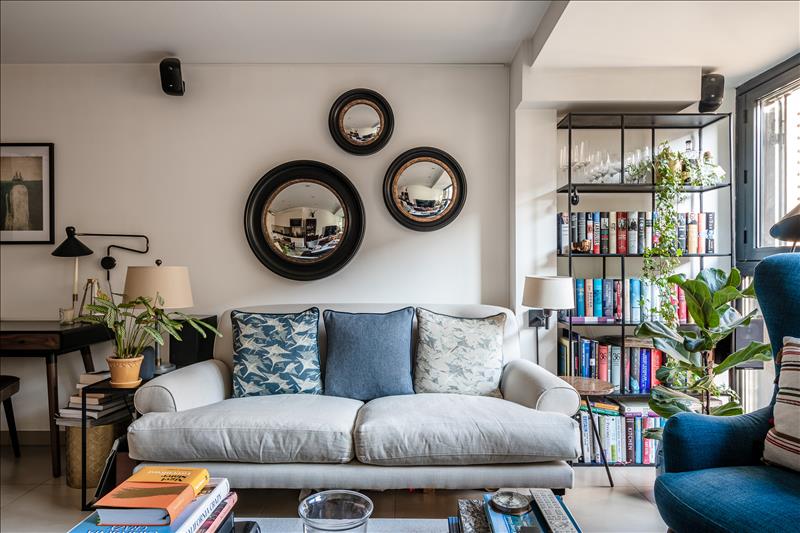 Hoxton Square, Shoreditch, London N1
"Thanks so much for all your help and efforts on the move. From the start of the process and throughout you were highly professional, engaged and pleasant to work with. You were responsive to any enquiries I had and maintained close dialogue with the buyer and other parties during the conveyancing process which was vital to get to the point of exchange. Special thanks to Andreina for all her persistence and patience, as I know there were time pressures from the other parties involved in the chain."
Daniel Holmes, Hoxton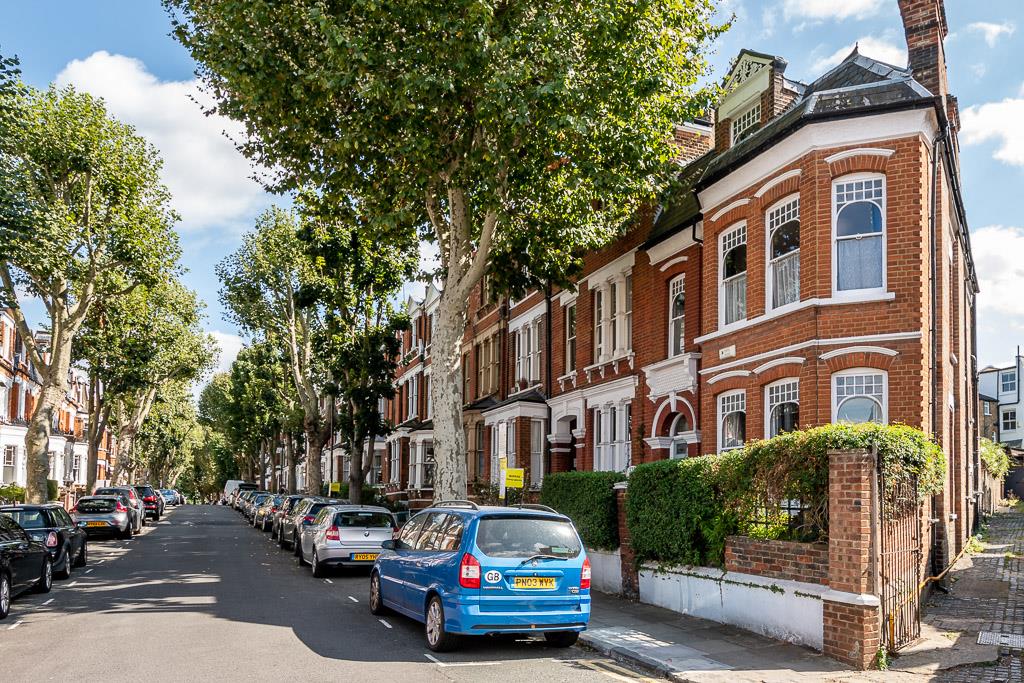 Sotheby Road, Highbury, London N5
"I first went into Fyfe Mcdade's office, having heard about them from a friend. I had been into various Estate Agents hoping to find one that I felt comfortable with, and I was immediately struck by the informal, non-corporate nature of the office. I'd already been told by my friend that Fyfe Mcdade were particularly good with quirky, unusual properties. which my house was.
From the start, they were very different from the other estate agents I met and seemed genuinely interested in the house's weirder aspects, but also had a broader hinterland than just dealing with...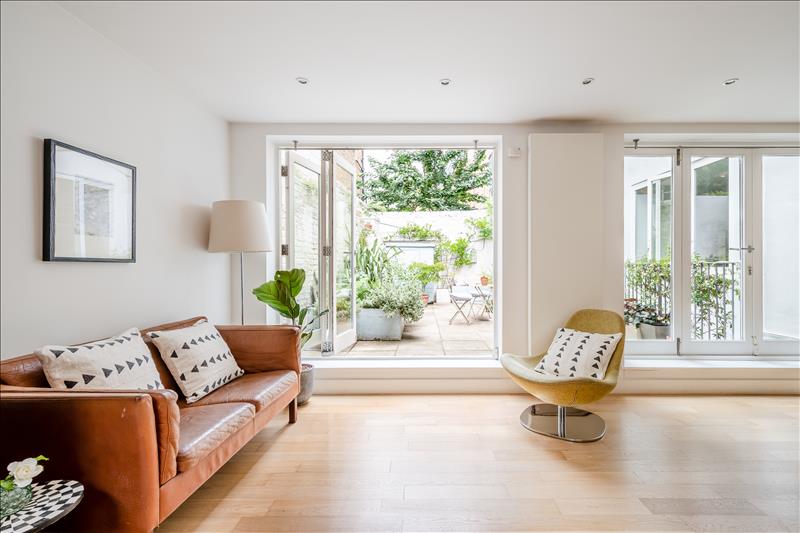 Hoxton Street, Shoreditch, London N1
"We chose Fyfe McDade because of their clear expertise in the Shoreditch, Hackney and Islington area, the high quality of photographs on their website and the personalised approach – we felt Tom understood the area very well and the type of buyer that would be interested. We were really pleased with the outcome.
We had some fantastic photos and the property sold within 2 weeks at a very good price – even though this took place mid-pandemic. We had a very personal level of support throughout from a friendly team who really know what they are doing. Tom also advised us...
Christina Street, Shoreditch, London EC2
"If repeat business is the true measure of commercial satisfaction then, having bought once and sold twice through Fyfe Mcdade, I think that confirms we're pretty happy with what they do. Professional but easy to deal with, they understand the market and are confident in their style, which comes through in their presentation, both photographic and written. Fyfe Mcdade have done a very good job in a difficult market - with Brexit going on and London being flooded with "high end" apartments our timing could have been better - but we got a great result and would definitely...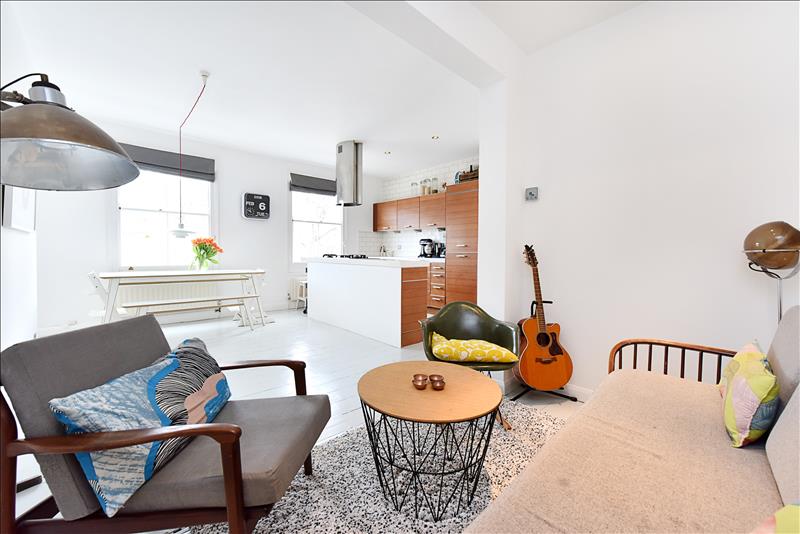 Shore Road, Victoria Park, London E9
"Not only did the team at FyfeMcdade enable the sale of our house to feel incredibly smooth and stress free, they also secured £50,000 more than any other agent recommended we ask for it. We also thought they were fair, truthful and highly communicative throughout every stage of the sale process, all the way until the day we left our house. We'd highly recommend them"
Nadeem Dhudia, Victoria Park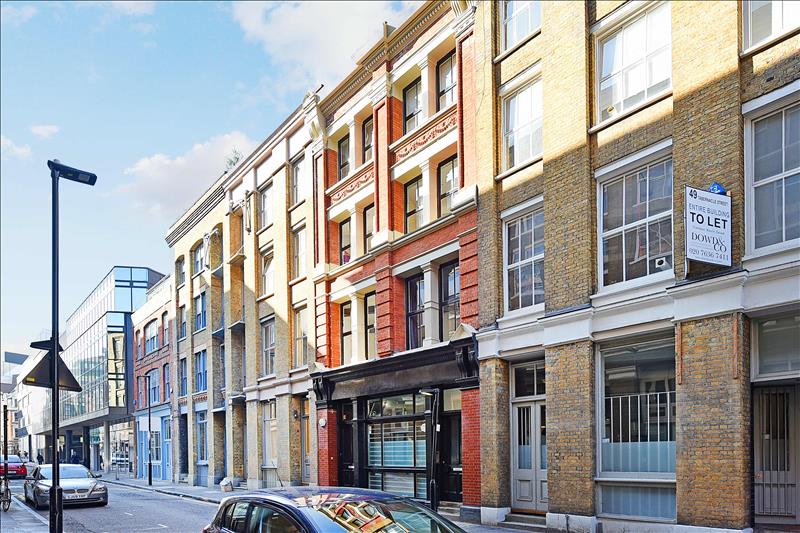 Tabernacle Street, Shoreditch, London EC2
"Tom and all the team at Fyfe McDade are smart, friendly and professional. Having made the mistake of trying an online agent (unsuccessfully!) we were relieved to meet Tom. It was clear from the outset that he knows the Shoreditch property market back to front, and we instantly switched to sole agency with Fyfe McDade. We were very impressed with the amount of marketing our apartment received - we even made property of the week in the Evening Standard. The team did everything possible to sell our apartment, and got us a great price in a tricky (pre-Brexit) market."

Peter Kent,...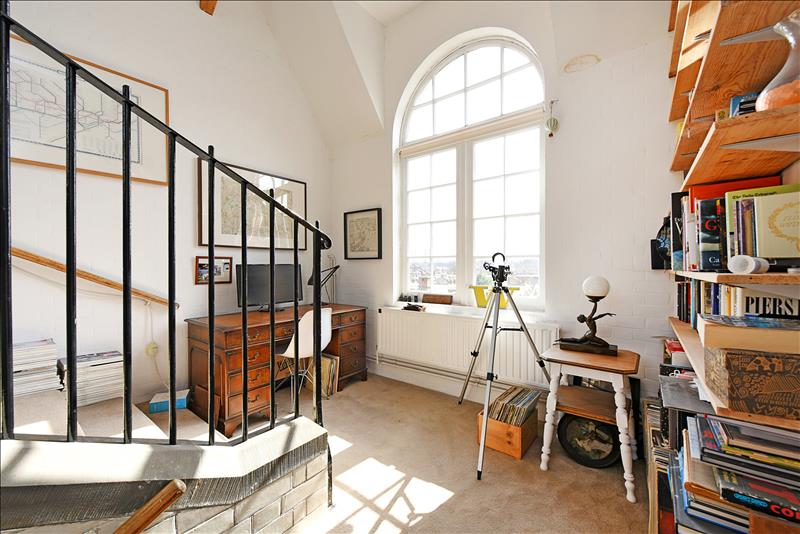 Schoolbell Mews, Arbery Road, London E3
"I am sorry not to have had the opportunity to thank you in person and I hope you will still understand how grateful Dominic, Stefan, William and I are for your amazing help and support in what turned out to be a difficult sale. We are all extremely grateful for your professionalism and persistence and unfailing politeness and good humour in very difficult circumstances."
John Irvine, Bow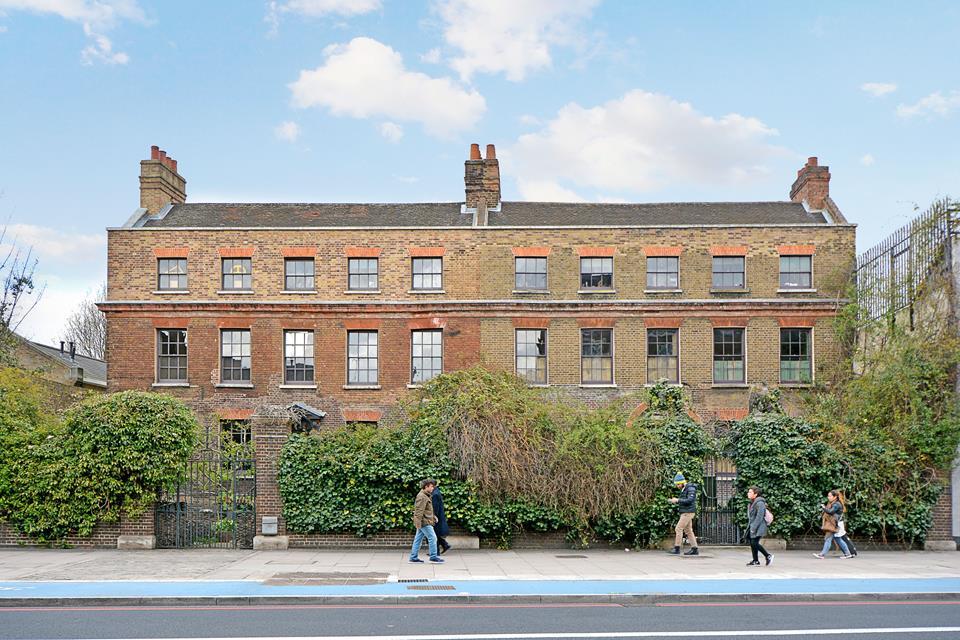 Malplaquet House, Mile End Road, London E1
"Fyfe Mcdade sold our very idiosyncratic and historic house - in the teeth of Brexit uncertainties - to a sympathetic buyer for the price we asked for it. The agents were young, professional and enthusiastic, and refreshingly unlike estate agents. In short, Fyfe McDade did exactly what we wanted, and it was a pleasure to work with them."

Tim Knox and Todd Longstaffe-Gowan

Calabria Road, Highbury, London N5
"I couldn't recommend Fyfe Mcdade more! They made the entire process of selling my Islington flat a relaxed and easy experience. When put to the test against other agencies, Fyfe Mcdade pulled through and secured me an excellent offer. It was an all-round positive experience. if I had any more properties to sell I'd definitely ask them to sell them!"
Tayah Barrs, Highbury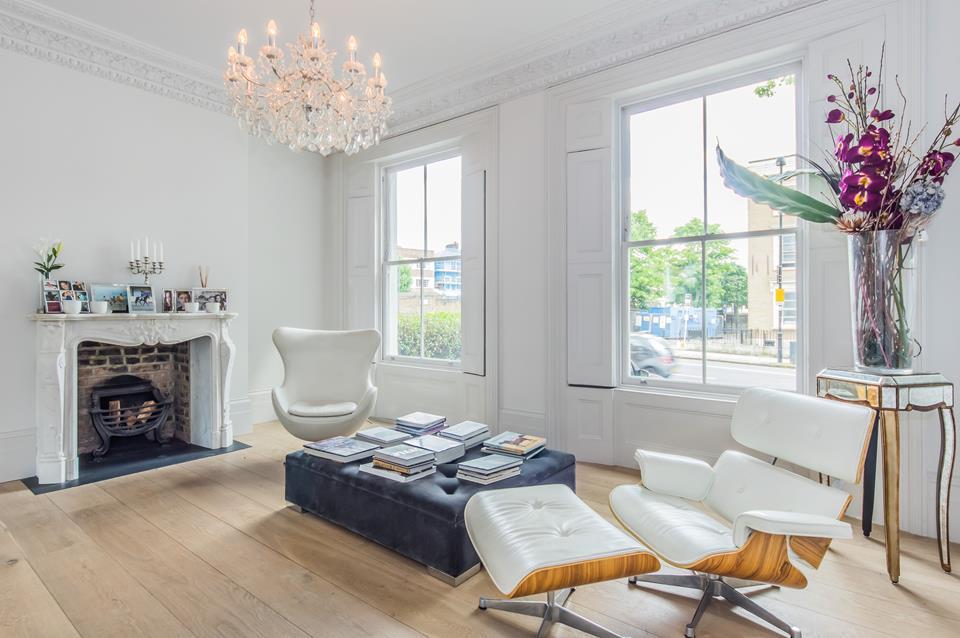 Mildmay Park, Islington, London N1
"Fyfe McDade were an absolute pleasure to deal with. I have never had such a professional experience with an estate agent in the past, ever. They always made me feel comfortable, they got straight on with the task of successfully selling our house and delivered their service with such a personal approach throughout.
The actual sale was a very smooth transaction, with help always at hand from our contact Alex, who was available whenever needed. I could not recommend them highly enough, they are the one and only estate agent in Islington to deal with and when the need arises, I will be sure...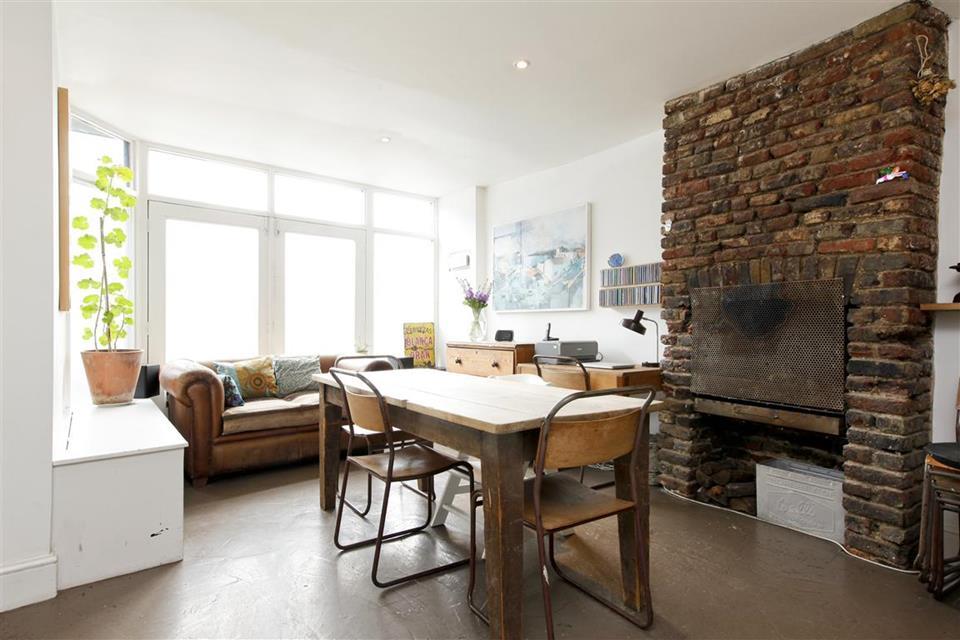 Shacklewell Lane, Dalston, London E8
"We chose Fyfe Mcdade to market our 2 bedroom converted Barber's shop in Dalston E8 because they had a number of unique and interesting properties on their books which echoed our own. They gave us an idea of what we could hope to achieve at sale and delivered on this quickly and efficiently, much to our delight! Throughout the whole process we felt as though we were dealing with a professional friend who negotiated well on our behalf and had our best interests at heart. We are thrilled to have been able to upgrade to a larger property within Hackney and feel that Fyfe Mcdade...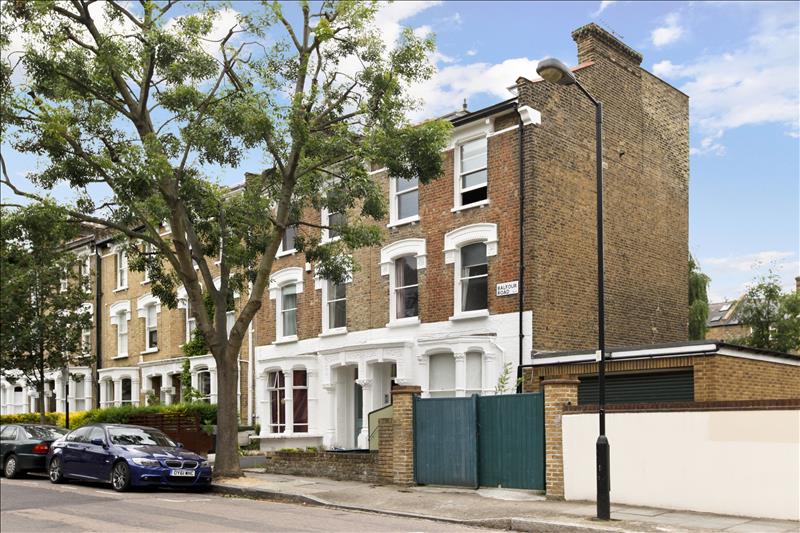 Balfour Road, Highbury, London N5
"As landlords in the area with a number of properties to let, we rely on estate agents to find good tenants and negotiate the right terms for all involved. We have worked with almost all of the estate agents in Islington, but for one reason or another become frustrated with the service provided until we came across Fyfe Mcdade, who have proved themselves to be exceptional in so many ways.
They are the only estate agents to receive written praise from our tenants on how courteous, thoughtful and proactive they have been, when arranging access and negotiating contract terms. Before we were...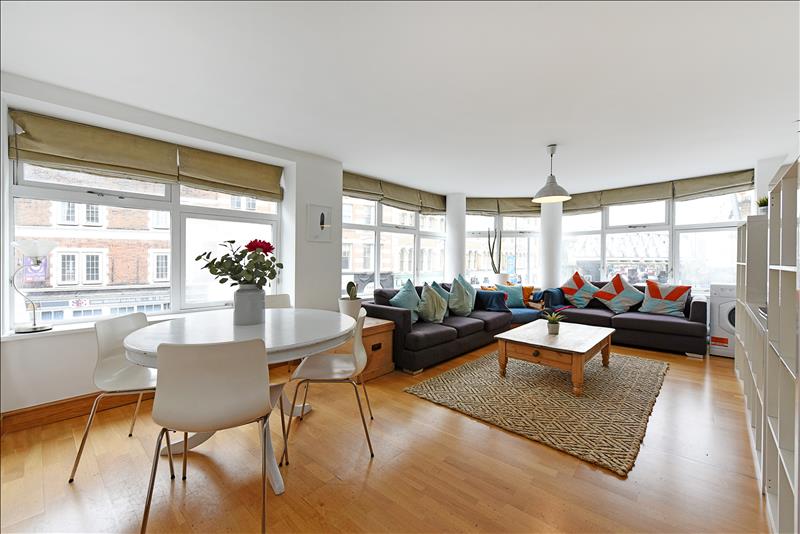 Basing Place, Shoreditch, London E2
"Tom and his team worked tirelessly to get our property sold. Even though the London property market is navigating its way through uncertain times, Fyfe McDade did not lose faith that they could close a deal. My wife and I were very pleased with the way the team handled business with the perfect match of camaraderie and serious-mindedness. I would recommend them to anyone looking to achieve a fair sale in a non-stressful way."
Ross Curnow, Shoreditch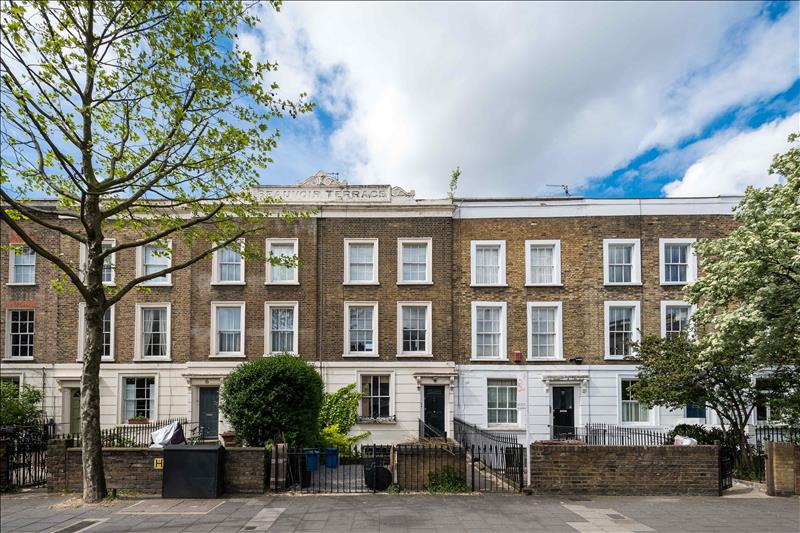 Kingsland Road, Haggerston, London E8
"I couldn't have been happier with my experience with Fyfe Mcdade. The team are easy to work with and defy the usual estate agent stereotypes of being too "salesy". I managed to sell my place faster than I expected and got a great price for it thanks to Tom and the team."
Fiona Scott, Haggerston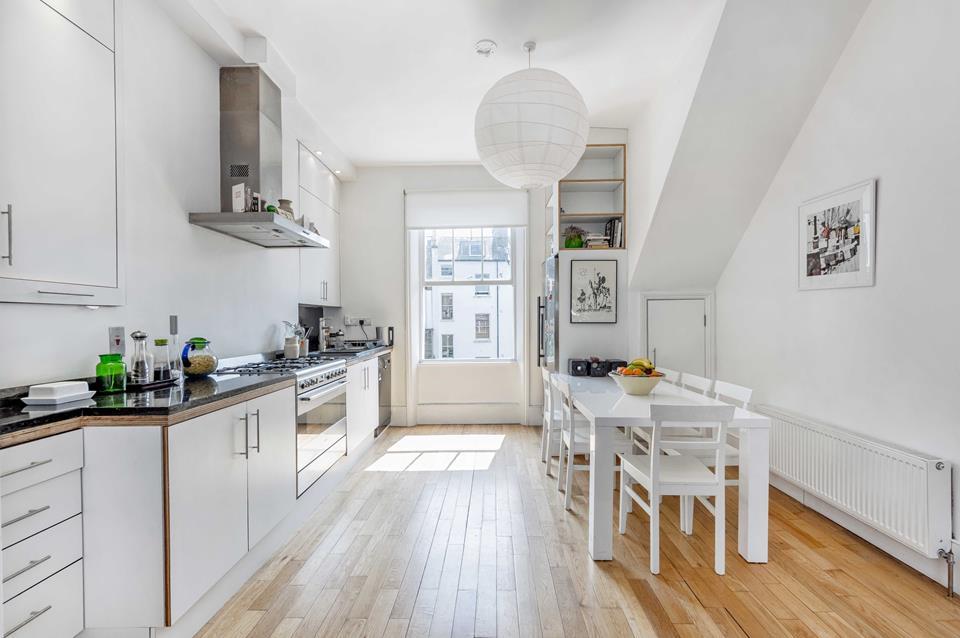 Beresford Road, Canonbury, London N5
"Fyfe Mcdade are different to all of the other estate agents in Highbury & Islington, and I know because I interviewed almost all of them before making the decision to sell my house in N5.
They are straightforward and friendly to deal with, their percentage from the sale is fair and decent and their terms of business are clear and accessible.
They always took time to answer any questions and to manage any stressful challenges that arose.
Most importantly they made me feel comfortable and valued as a customer throughout. I wouldn't sell in this area with...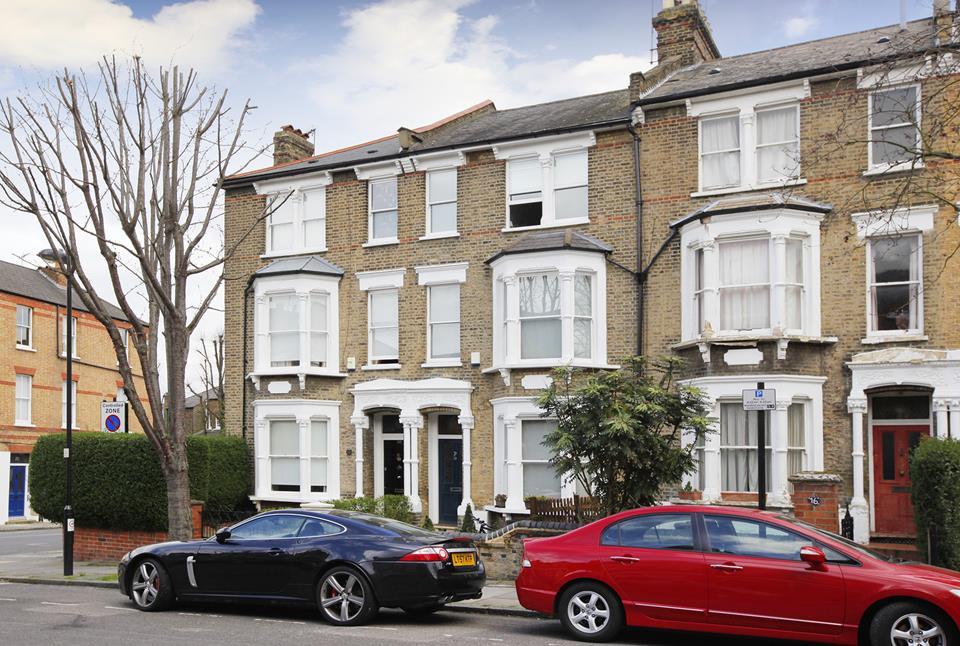 Huddleston Road, Tufnell Park, London N7
"As a homeowner in Tufnell Park, picking the right estate agent is a tricky proposition as there is no obvious dominant local agent, and none of the larger agencies have local offices there. Its a relatively small low profile area, and many of the agents seemed too focused on comparables of what had been achieved locally, but refreshingly Fyfe Mcdade came along and ignored the comparables and gave me a value based on what they thought the house should be worth in the context of the Greater London market instead, and then proved it in a matter of weeks !
Their approach to the marketing...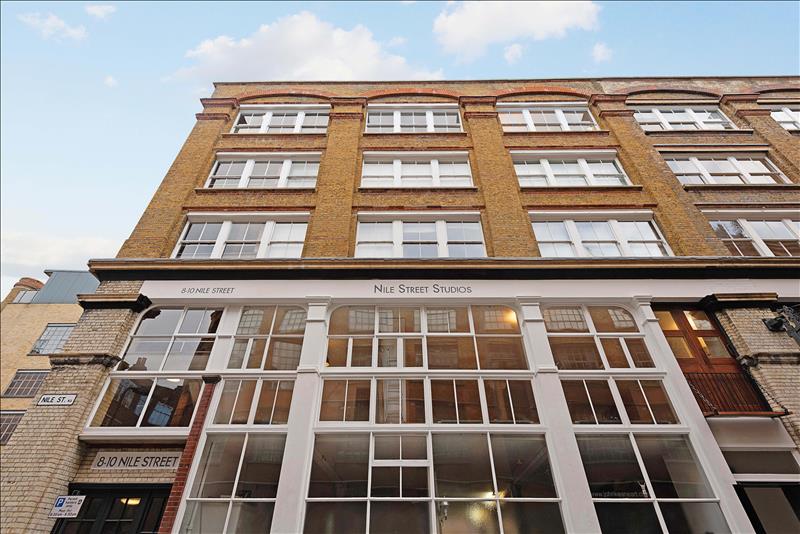 Nile Street, Shoreditch, London N1
"I was very satisfied with the efforts of Fyfe Mcdade in difficult market conditions. The entire process from initial valuation through to negotiations with prospective buyers was handled very professionally and with a level of honesty that's quite rare in the business. I felt they provided good advice at each stage and really appreciated that they were always on hand to discuss my thoughts and options as we tried to adapt to the market conditions. I certainly wouldn't hesitate to recommend their services to anyone."
Andrew Toth, Shoreditch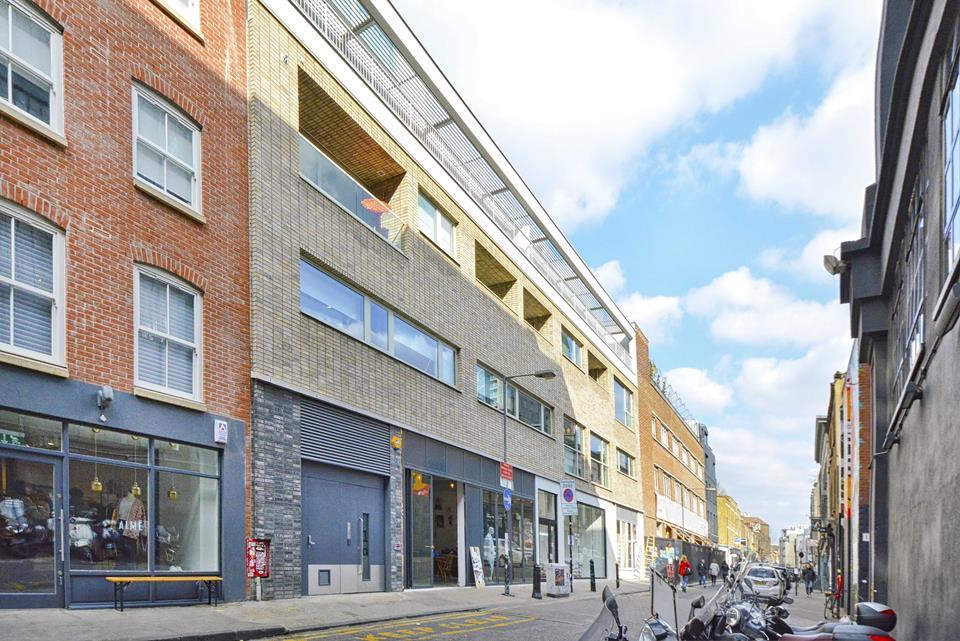 Redchurch Street, Shoreditch, London E2
"We've worked with Fyfe Mcdade before, and so did not hesitate to contact them again when we decided to sell our flat. They are extremely approachable, honest, and very easy to work with. Their knowledge of Shoreditch is also unparalleled. We ended up getting a great result again, and with a seamless process."
Alistair Tayler, Shoreditch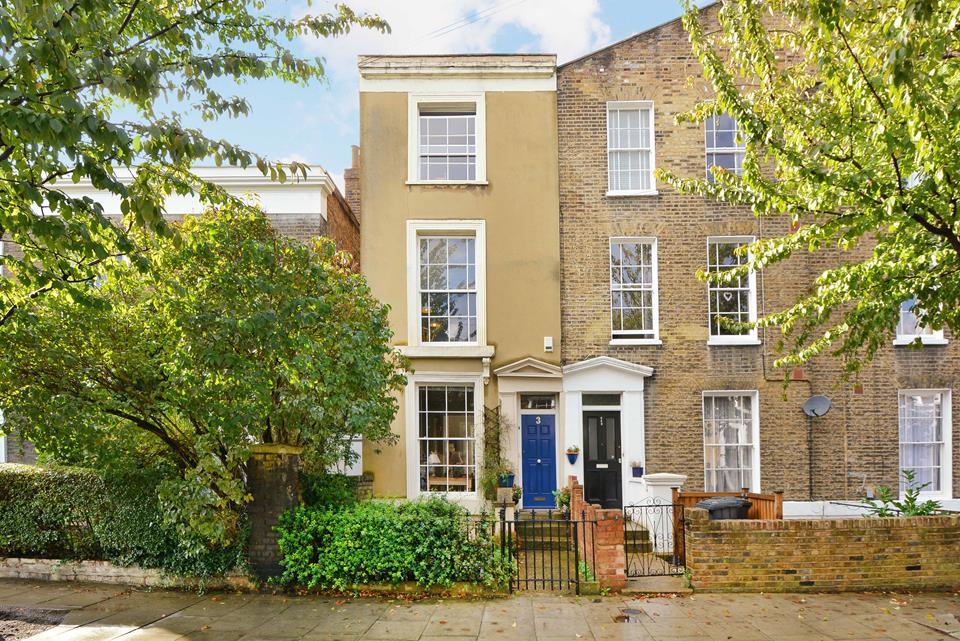 Malvern Road, London Fields E8
"We can't praise Fyfe Mcdade enough for the level of professionalism and support given to us during the sale of our home. After a failed chain we were rather dubious of starting the process again, but decided to try a different estate agent.
From the initial visit we were put at ease and reassured that our home would sell quickly, and having agreed terms we were led through the process in a very professional but personable way, removing the stress we felt reassured and guided, almost hand-held, through what was an extremely painless and successful sale. An exceptional personal...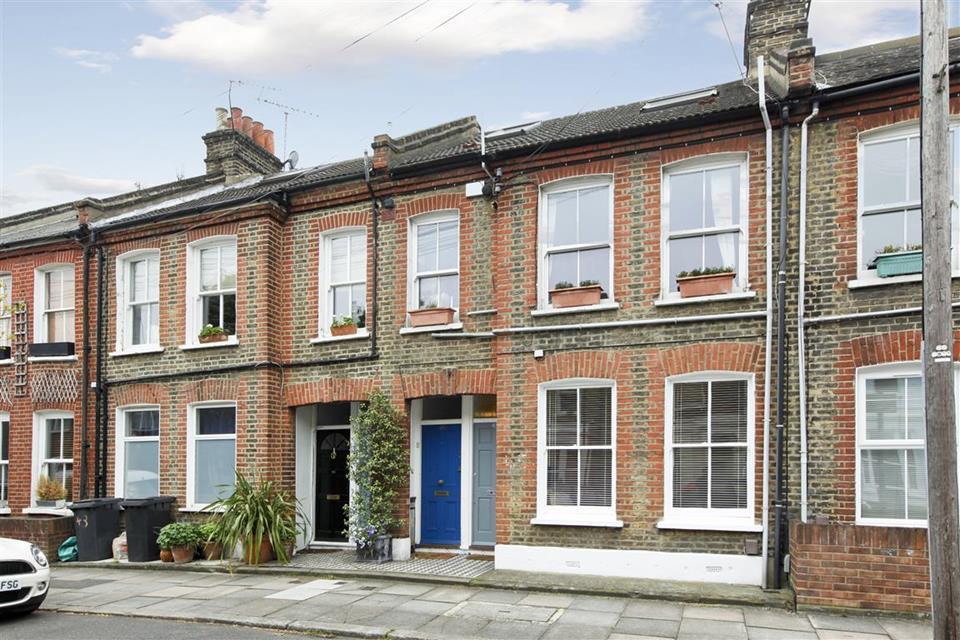 Crimsworth Road, Vauxhall, London SW8
"I recently used Fyfe McDade to sell my property in Vauxhall, SW8, location wise well outside their Central London locale. I have to say I was so impressed with the dynamic and honest approach to the sale which resulted in over 90 viewings and 17+offers in 3 days. You might not believe these stats but I can sssure you it's all true! I would heartily recommend this agency for their affable, adaptable and professional approach - no other agent I have used in London has offered anything like such a good service - this is how it should be"

Kate Grady, Vauxhall

Drysdale Street, Shoreditch, London N1
"If you are selling or renting a home, i cannot recommend Fyfe Mcdade enough. From beginning to end they were extremely patient, knowledgable and very resourceful. Real Estate transactions are so fraught with stress that its important to have someone on board who has the expertise to be able to handle the slightest of issues. We decided to use Fyfe Mcdade after we became fed up with a competitor and it was a huge relief to discover that their service was far more friendly and less aggressive, with much better results. They were a joy to work with and i would not hesitate to use them again."
Jennifer...
Broadway Market, London Fields E8
"Dear Carl, thank you for responding to my email. I have waited for the euphoria to abate before sending on my feedback reference a member of your team.
Having gone through a pretty dire situation with a previous estate agent when selling 33B Broadway Market, Paul Jenkins (my daughter's partner) moved the account to Fyfe Mcdade based upon his own positive experience with your commercial department.
The Shoreditch office provided a pragmatic, flexible approach to the sale and were realistic, based upon their East End experience, as to the price of the property and given our need...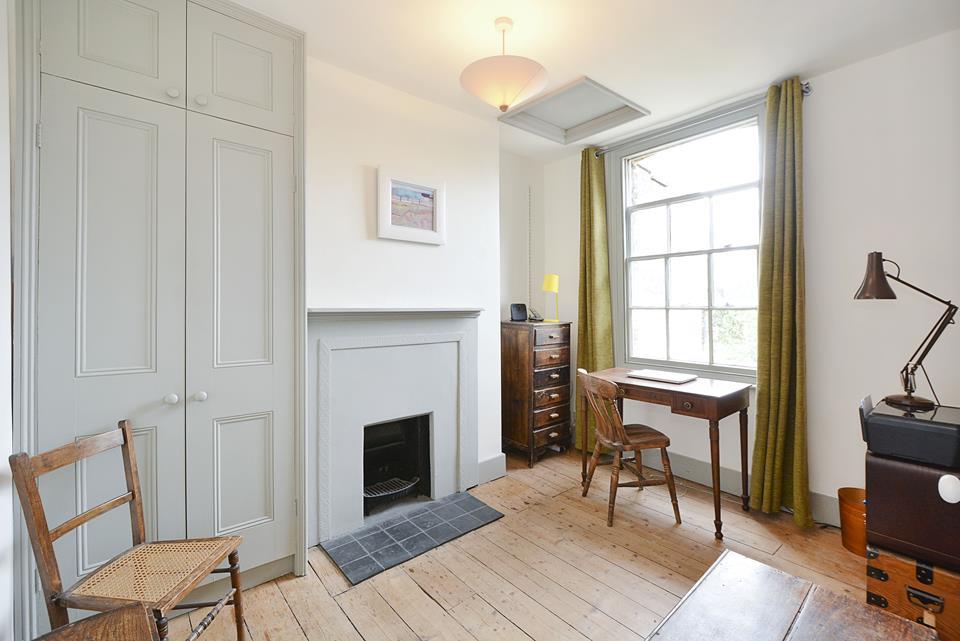 Roupell Street, Waterloo, London SE1
''I am very happy with the service provided by Fyfe Mcdade in renting my home recently in the Waterloo area. I achieved a good rent and Fyfe Mcdade were effective throughout the process – helpful in finding the right tenants and knowledgeable in advising on the obligations that fall on landlords. The service was always provided in a prompt and friendly manner.''
Richard Croly, Waterloo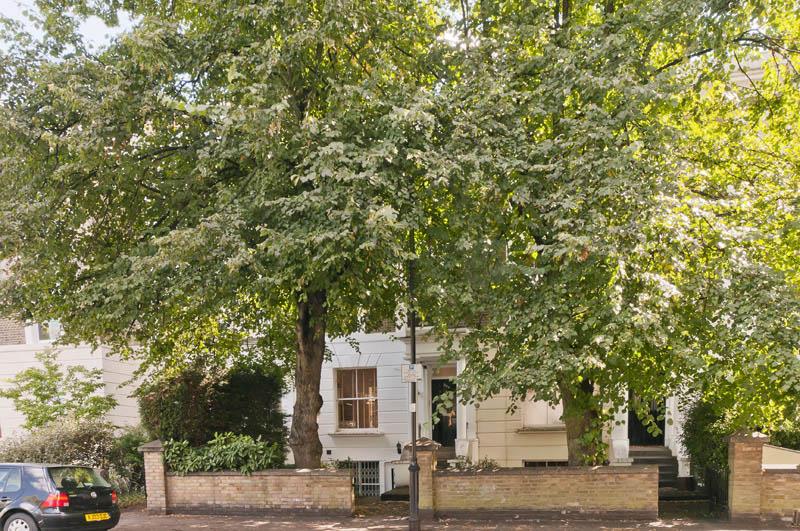 Morton Road, Islington, London N1
"I discovered Fyfe Mcdade while viewing another property and found their approach such a breath of fresh air that I asked them to sell my flat. They were always extremely professional and consistently ensured I was fully informed about what was going on.
They didn't just send a random stream of people to view; all those who visited had a reasonable prospect of finding that my flat was just what they wanted. When I telephoned the office, I always spoke to someone who knew exactly what was going on and promised return calls were always delivered.
Every single person with whom I had...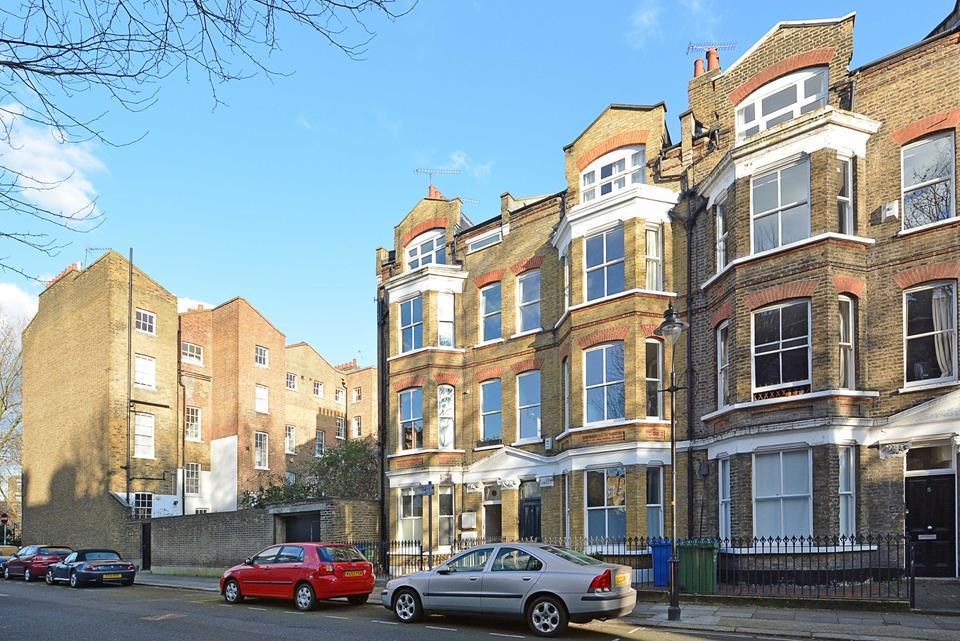 Austral Street SE11
''It was a pleasure to work with Fyfe Mcdade and Danny. The team were friendly, had good local knowledge and dealt with all the administration on time.
The photographs taken for marketing were excellent - some of the best I have seen. In addition, the fees were transparent and reasonable. I would not hesitate to recommend you to others and will certainly use FM again.''
Jon Edmonds, Elephant & Castle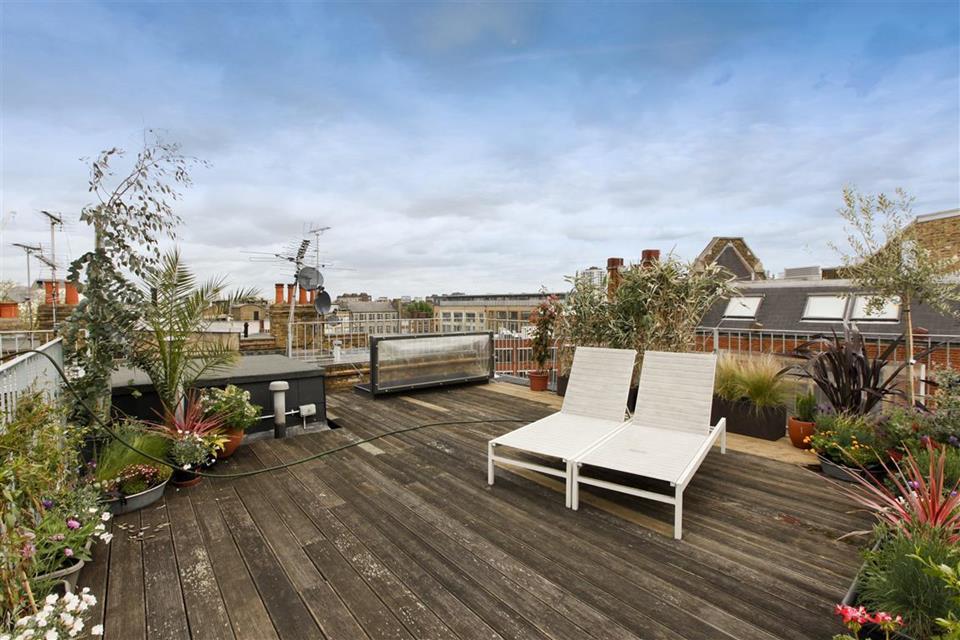 Bath Street EC1
"My apartment was an unusual prospect - a very large studio space that needed renovation, with large but unstyled outside space. Fyfe McDade gave brilliant advice as to how best whip up interest to inspire the imagination of buyers, that resulted in a bidding war. Their constant attention afterwards, to ensure a quick sale, was second to none - they are without doubt the best agents in the area."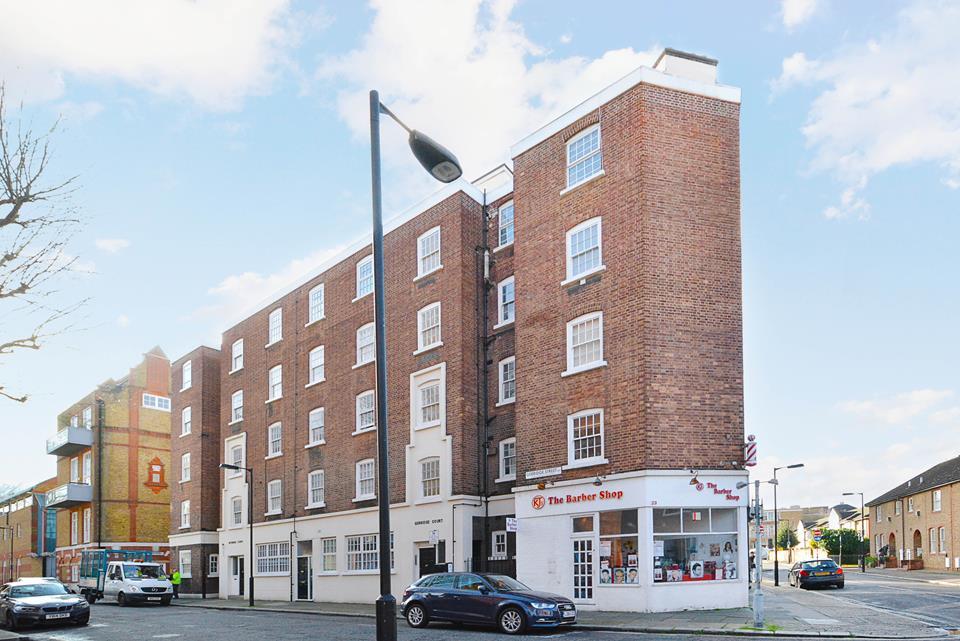 Gerridge Court SE1
"Trying to sell property from the other side of the world can be extremely difficult and after a terrible experience with another agency we were very happy to come across Emma and then Danny at Fyfe McDade. From the beginning they felt different - very professional, personable and most importantly honest and reliable.
Danny is a super nice guy, going way beyond what is required in his role. He even kept an eye on our vacant flat, picking up the mail and scanning it through to us. We had a few hitches along the way and Danny was great at providing solutions and humour...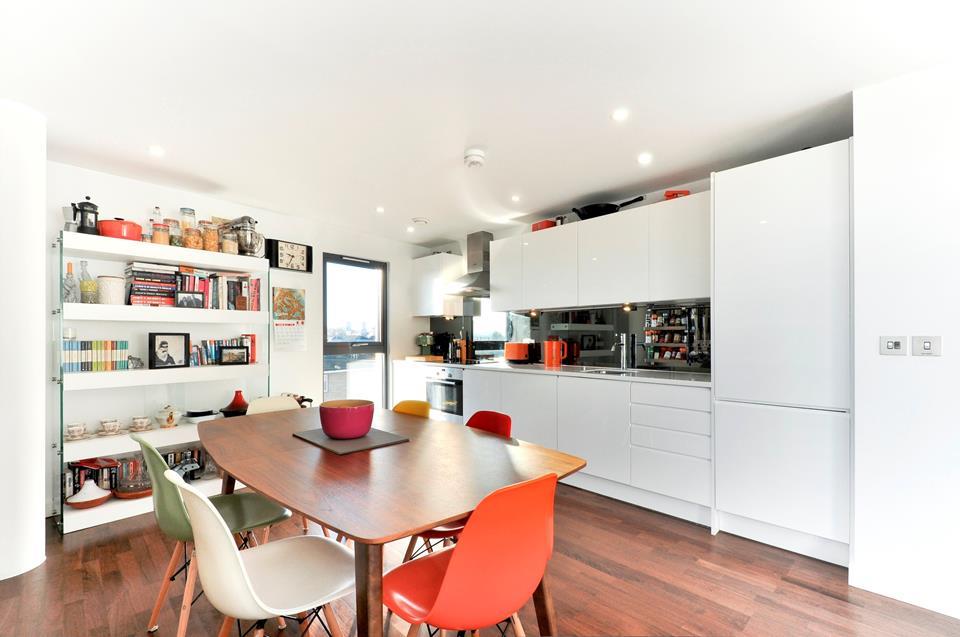 Queensbridge Quarter, London Fields E8
"The level and style of service provided by the guys at Fyfe McDade is a real differentiator in the market. From the first valuation meeting to press-ganging Martin Phillips into helping load the van on completion day, dealing with Fyfe McDade was friendly, personal but always professional.
During what was a relatively stressful transaction for my partner and I, having Martin's experience and cool head was invaluable. On top of that, we were able to sell our flat quickly and for above the asking price and our expectations, which is ultimately the barometer for success as a...